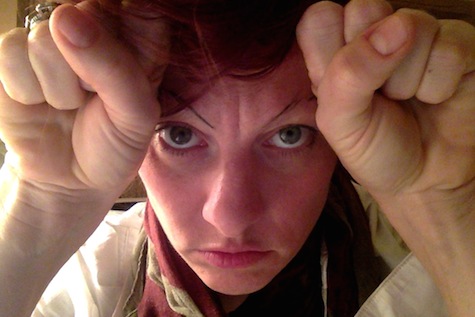 LONDON: i'm not able to make the British Library (16 may). neil will still be there. please read for info.
UPDATE/EDIT 7 may 5:19pm EST: we can now confirm that the one and only marc almond will be joining with a "dark cabaret set" alongside the artists previously mentioned, filling in amidst my absence. so, all the more incentive to keep the tickets you already had and still attempt, i hope!
hola comrades.
first of all – thank you all for the beautiful sharing and backing and crowdfunding love on my birthday. you all made a lot of artists very fucking happy and me happy, too. love.
this is, again, a hard message for me to write.
if you have tickets to the gig i was going to do at THE BRITISH LIBRARY on may 16th in conjunction with neil's gig for COMICS UNMASKED, i'm very, very sorry to tell you that i'm not going to make it. neil's previously booked early-evening event (with tori amos) is still on, and they're presenting an alternate show in my place (which your tickets will be valid for should you choose to keep them). they will be able to issue you a refund, info is below. i know its not enough for some of you, i know a lot of you are making travel plans, and i know this just blows. i'm really, really sorry.
the good news – the tiny little bit in the midst of all of this – is that mr. gaiman will now be officially part of the bill for what once was my spot. more on that below.
i am canceling an entire trip to europe and the UK, during which this was the only gig. i was supposed to be traveling with neil to Jordan this sunday at the invitation of the United Nations to visit the refugee camps there, and i'm not going, and i had a recording session planned for a week in london after the gig, it's also canceled.
why?
i can tell you this: it's not all roses at the moment. there are book deadlines but, more importantly, some health factors (my own and others) and as usual, this wasn't a decision i made lightly…i hemmed and hawed for weeks about whether to do this. my last gig in london was already a rescheduled gig, and that whole tour, having been postponed because of anthony's cancer, was the first postponed tour of my career. it did not make me feel good, but the amount of understanding and patience from you guys was unparalleled and i beg your forgiveness once again. life is happening in real time and it isn't pretty.
SO
we're hoping that those of you who may want to come to a mystery-gig-featuring-neil-reading-and-some-other-musicians will at least still venture out. also confirmed alongside neil is the extraordinary dave mckean (who i'm sure most of you know has illustrated much of neil's work including "sandman") and a DJ set by fashion designer pam hogg.
as of posting this, the library is in the midst of confirming additional wonderful performers to join the bill (prepare to hopefully be amazed!). they should be announcing the full lineup within the next day or two. as with further details on the cancellation, those updates will appear here. and don't worry, neil has assured me that he will not attempt to dress as me, or play piano.
if you decide not to come, here are the details about refunds, from the library:
If you do wish to apply for a refund this can only be done by calling British Library box office on 01937 546546 – Monday to Friday, 9am-5pm. All refund requests should be received by 5pm on Monday 12 May.
please understand and accept my apology especially if you were coming from further afield, send some prayers and good vibes towards the east coast of america, and do a shot for me that night.
i'll be back in london. soon. i hope. more than you know. i need you all right now.
love, hugs, and a heavy heart.
more soon.
AFP
p.s. and a favor…please don't barrage the british library with questions. they are not a full-time entertainment megaplex…they are doing their best. thank you again, guys. and i'm sorry.