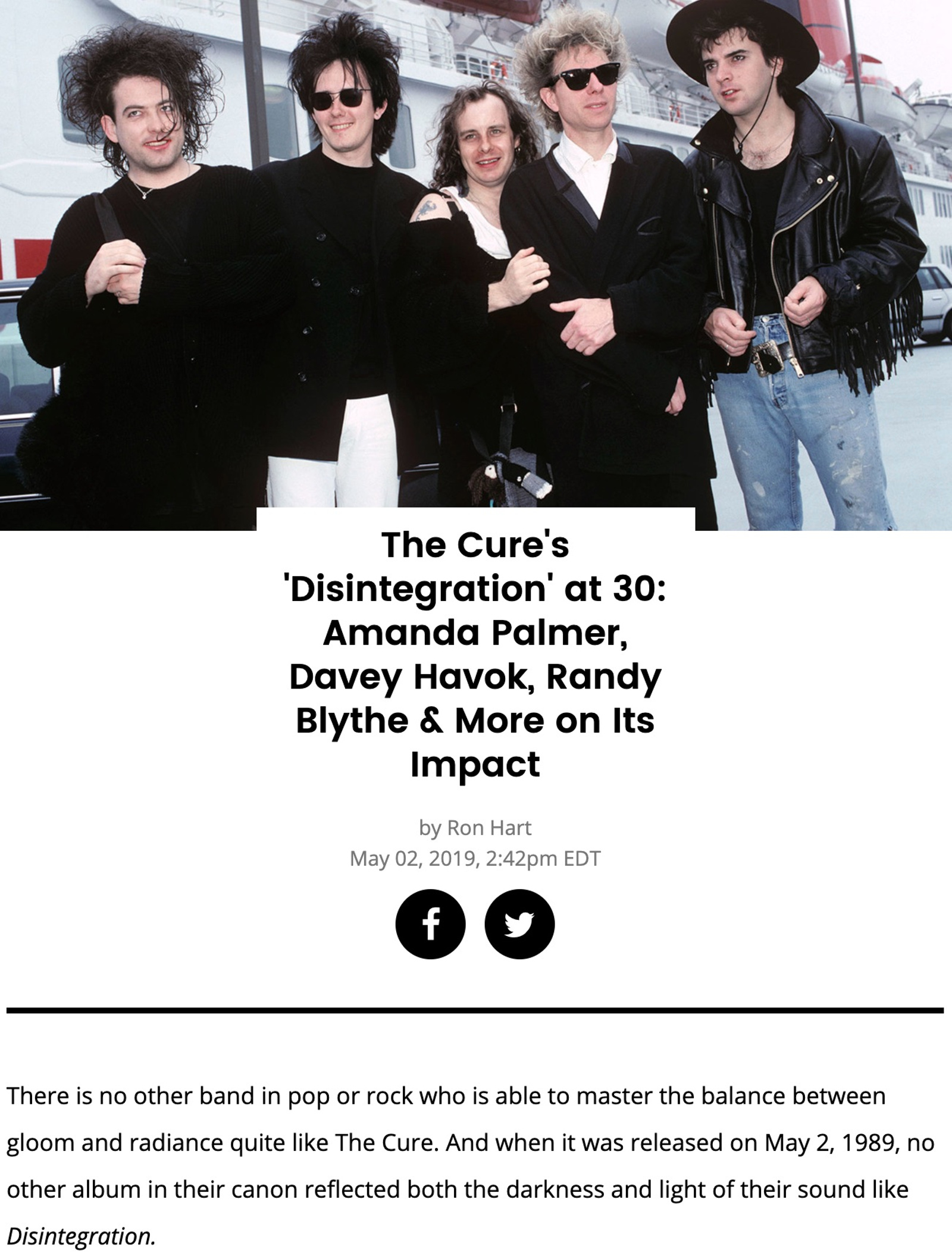 the cure: disintegration n' appreciation thread.
(public post)
hello my loves
greetings from a bowl of lukewarm lentil soup at the kitchen table at 12:17 on a friday night (and the tap drips, drip drip drip drip drip drip drip drip drip drip drip drip drip drip for those of you who care)……
QUICK NOTE: your feedback for the SXSW documentary is AMAZING SO FAR!!!!!! thank you thank you for all of you who are putting in so much input and time and effort. many have asked what the DEADLINE FOR FEEDBACK IS. OOPS SORRY. i've made it may 7th – that'll give us enough time to get the notes in and a new cut to hopefully get the final cut out by the end of the month.
if you haven't watched the documentary yet (plus notes about giving feedback), it's all HERE. 
and…..
although i have been shooting art-tastic documentary story-telling fantabulousness-ness for you all day with the filmmaker michael dunaway and working on the Althing (coming tomorrow, god willing) for tomorrow in the cracks….i just had to post this.
especially since i've been name-checking the cure and my Deep Love for the cure every night on tour. it didn't seen like any less than a coincidence that billboard rang up and wanted a quote from me about disintegration's 30th birthday.
if you're not a cure fan, you can ignore this all.
i love you and goodnight and all is well.
…..
BUT
if you are a cure fan, can we just take a moment to say
AHHHHHHHH FUCK HOLY SHIT HOW CAN IT BE THAT MANY YEARS SINCE THiS ALBUM CAME OUT and HOW FUCKING AMAZING IS THE CURE and HOW CAN YOU EXPLAIN IT TO PEOPLE WHO WERE NOT THERE WITH THIS MUSIC IN THEIR HEADS AND HEADPHONES AND SPEAKERS and DID NOT KNOW.
the cure was my favorite band, for many years, hands down. especially from about 1988-1993.
and disintegration was my favorite record of theirs.
it's hard to describe this love.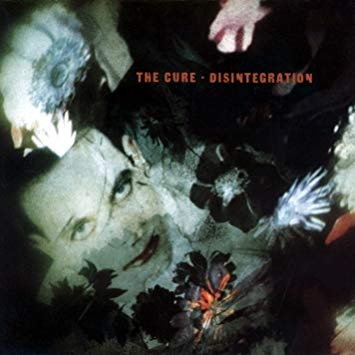 if you've never heard it….good god.
stop now, and click here to listen.
https://www.youtube.com/playlist?list=PLD9DFAB405514551D
here's my full quote from the billboard article:
Disintegration was the first album that spoke – in its entirely – to the very core of my heart. I wasn't exactly sure what Robert Smith was actually talking about most of the time, but I knew he MEANT IT. My first big concert experience without my parents was a pilgrimage to the Worcester Centrum Enormodome to see the Disintegration tour, and the moment when the opening chords of "Plainsong" exploded through that space changed me fundamentally: it was the first time I understood the massive spiritual potential of live music.
There's also something about the production on that record – the specific sounds of those synthesizer patches – that captures a moment in time for me. I still get goosebumps listening to those opening chords of "Plainsong"…there's never been a more luscious and bittersweet sound on earth than those two major chords, exploding back and forth. What's so incredible about The Cure and Robert Smith's songwriting is their ability to exist in the dark while emanating light: it's their signature paradox and the secret of their genius.
If you look at the album as a whole, it kicks off with THREE songs in major (read: "happy") keys: "Plainsong," "Pictures of You" and "Closedown." Then they head for the dark jugular and the following EIGHT songs are in minor keys – the brooding minor-synth sounds people had come to expect from The Cure. Then "Untitled" closes the album in a major key again. It's a dark minor-key sandwich in major-key bread. And none of that would have been an accident: Robert Smith has said himself that he got very clever at making their darkness palatable to a wider audience by design.
If I look at my latest album as an example, I can see the lineage and influence clearly: Robert Smith has been one of my greatest songwriting teachers. He taught me how to suck people in with hooks and major keys in order to feed them the medicinal dark that actually does a better job at nourishing their souls. Once a goth, always a goth, even if I'm writing in a major key. – Amanda Palmer
there are more quotes from trent reznor & many many more artists in the full article here:
https://www.billboard.com/articles/columns/rock/8509859/the-cure-disintegration-anniversary-influence
………….
HALLELUJAH LIGHT AND DARK SANDWICH FOREVER
if you're in the mood now, please leave your love for the cure in the comments below.
i know you're out there.
favorite songs, favorite lyrics, favorite shirts of robert smiths….let it come, let it come, let it come.
i am reading.
xxx
a
p.s. the blog link is broken right now but should be fixed by the morning….here's an open letter i wrote to robert smith back in 2009. i think you'll enjoy it. https://blog.amandapalmer.net/20091029/
——THE NEVER-ENDING AS ALWAYS———
1. if you're a patron, please click through to comment on this post. at the very least, if you've read it, indicate that by using the heart symbol.
2. see All the Things i've made so far on patreon: http://amandapalmer.net/patreon-things
3. join the official AFP-patron facebook group: https://www.facebook.com/groups/afpland
4. new to my music and TOTALLY OVERWHELMED? TAKE A WALK THROUGH AMANDALANDA….we made a basic list of my greatest hits n stuff on this lovely page: http://amandalanda.amandapalmer.net/
5. general AFP/patreon-related questions? ask away, someone will answer: patronhelp@amandapalmer.net