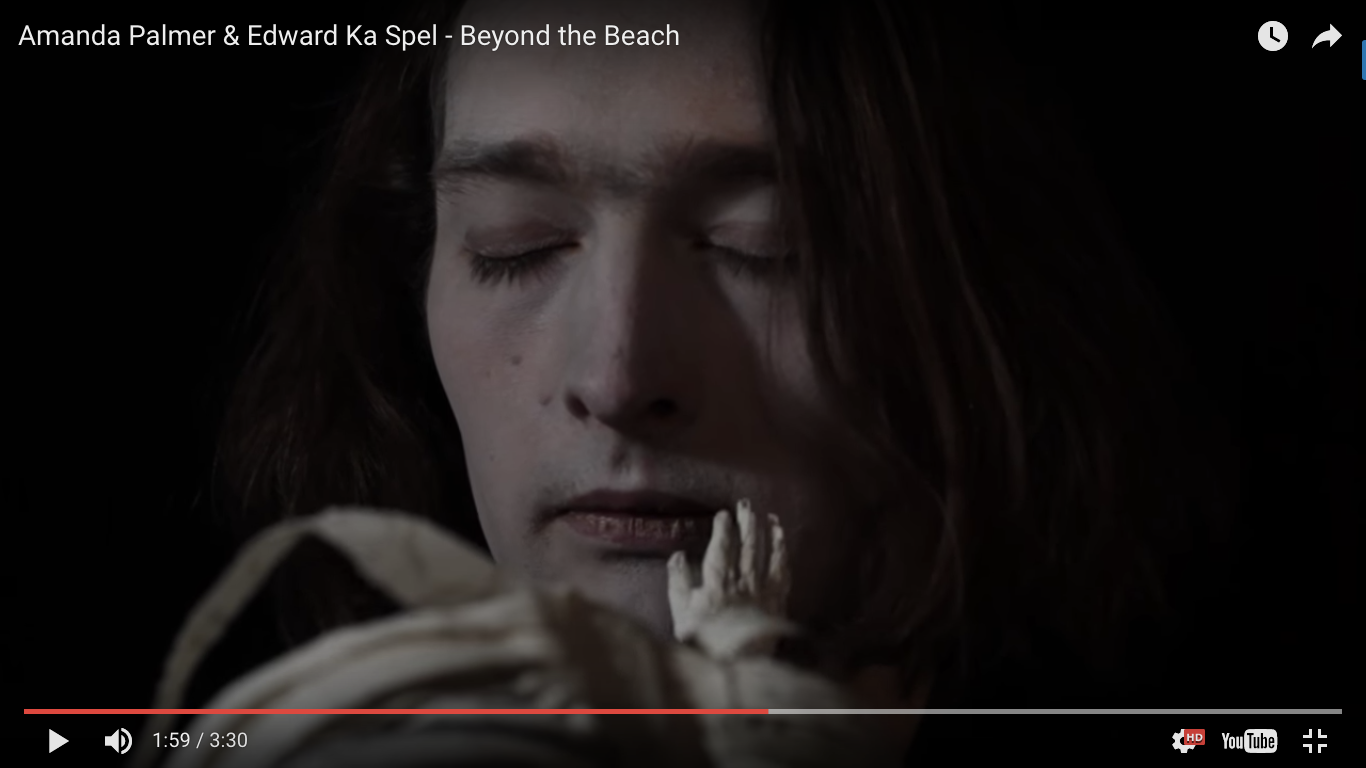 new video for BEYOND THE BEACH (not an Official Thing – this one's on us)
this blog was originally posted to patreon. sign up here to read blogs first!
---
(public post)
HOLA COMRADES –
it is with great glee that i present to you the first of the videos for the amanda & edward record ("i can spin a rainbow")…and this is the official unveiling of the project page for the album.
since this project is the biggest (to date) of my patreon offerings, this webpage on amandapalmer.net is going to be a living, breathing, work-in-progress…and every time we add a new video or new album-related info, we'll update it and post over here (expect a long, heartfelt and possibly sob-worthy story about the whole album when the actual music finally drops).
MEANWHILE – this is video #1, a gorgeous animated offering from chiara ambrosio – who's also made videos for Evelyn Evelyn and the Dad record….this is, far and beyond, my favorite of her work so far. goosebumps.
i wavered here, but i decided not to officially Thing this one….it's nice to put a low-budget project like this out for free every once in a while – even though it cost us money and the animators/crew were all well-paid, it leaves me feeling empowered to not have to charge for every piece of art. that's kinda of nice…isn't it. no rules.
as usual, there are some words from chiara on the new project page…and the video is embedded on youtube & vimeo there.
*drum roll…..*
GO SEE:
http://amandapalmer.net/icanspinarainbow
love, love, and love.
and a reminder that i am so grateful to all 9,000 of you for making all of this possible.
xx
AFP
love.