bride's head, revisited.
today marks four years + one day since i watched neil draw a ring on my finger with sharpie (i was extremely hungover from new year's eve celebrating) and three years exactly since i married him in the chabon's living room (no longer hungover from new year's celebrating and pretty much sober except for the Nervous Bride cocktail armistead made for me and gave me in the bathroom) and two years since i posted this blog about our wedding(s).
amandapalmer.net/blog/the-wedding-blog/
i don't know what else to add except that i still love him, marriage hasn't become any less of a mystery to me, and i'm still making this shit up as i go along.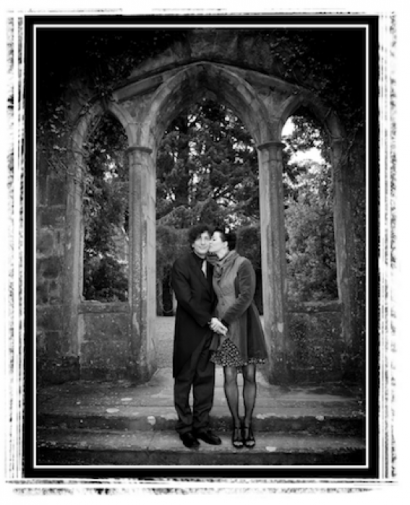 (click to enlarge. photo by elliott franks, neil's cousin, at our family wedding celebration in skye the summer after we got officially hitched.)