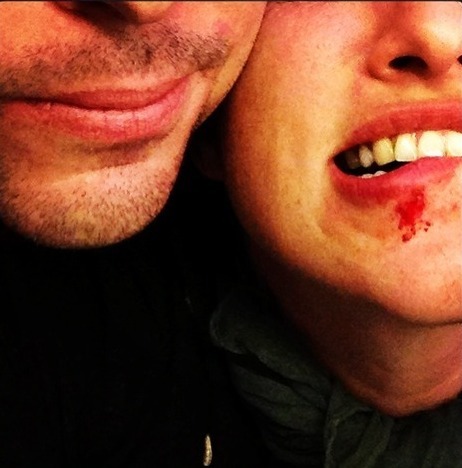 to anybody else who lost anybody or anything over the holidays
Cross-posted from my Tumblr.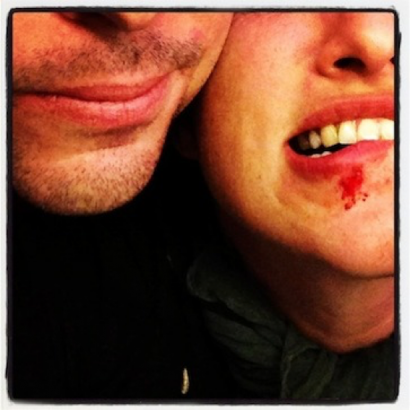 amandapalmer:
i tour the entire fall in Europe, moshing & crowdsurfing, & I don't get a bloody fucking lip until i decide to do a clash cover at the @bittorrent offices & ask the audience to make a pit. what does this say about the future of music? (thanks Conor).
today is a new year. but it's like breaking out from underground into a painful light.
i posted this photo two weeks ago, when i was visiting my friend conor at bittorrent. he had just accidentally clocked me in the face with my own microphone and we were both really proud that i was bleeding.
a few nights ago, conor took his own life. he left behind his wife, ava, and his four-month-old baby daughter, finn. i'm going to write a longer blog about it (including information for the san francisco community about pitching in to help ava, plus a helping-fund for finn), but i can't let this day go by without saying something.
god i miss him. and i don't understand.
to anybody else who lost anybody or anything over the holidays, to anyone who is feeling the sting of the missing through the harsh lens of this time of year, to anyone who is seeing empty places at the table or on the couch, or in the bed beside you…to any and every one who barely made it through the holidays themselves….i can only say this:
i love you. whoever and wherever you are.
and i mean it.
happy new year. hang in there.
xx
amanda