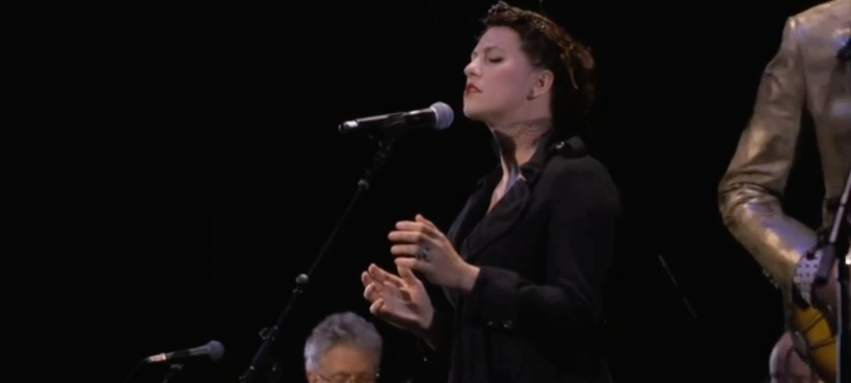 last nights black star from radio city music hall…
this blog was originally posted to patreon. sign up here to read blogs first!
---
(public post)
my loves
getting on a plane on 3 hours sleep …
this footage may not stay up for very long due to rights..please watch….before it's gone!….from last night at radio mothereffincity music hall with Jherek Bischoff, Anna Calvi and Kronos Quartet. we did "black star".
it was, in a word, transcendent.  I've never felt quite like that on any stage before.
god lord, that many people in one room being silent and we were all thinking the same thing, I think…there was a thin white ghost watching us from the back seat in the back balcony. it felt sacred.
in the yesterday cab on the way uptown to do the gig, with neil and the baby beside me, I found out mrs Sandi peaslee, one my high school music teachers, had died of cancer. next week I was going to join in a concert to honor her on the Lexington high school stage (she was planning to come; its still happening but morphing into more of a memorial now I suppose)… if you know my song "sing" (it's on the dresden dolls second record, Yes Virginia), you'll know why yesterday might have felt like a confluence of music and action orchestrated by God. and it's giving birth to a whole new seed of an idea, because this is the way it is – all this goddam death cannot help but fertilize the art-trees of the future….
barely coherent I'm so tired…..up at hell o'clock and about to fly to San Francisco for less than 48 hours for a bar mitzvah.
I love you all so much
xxx