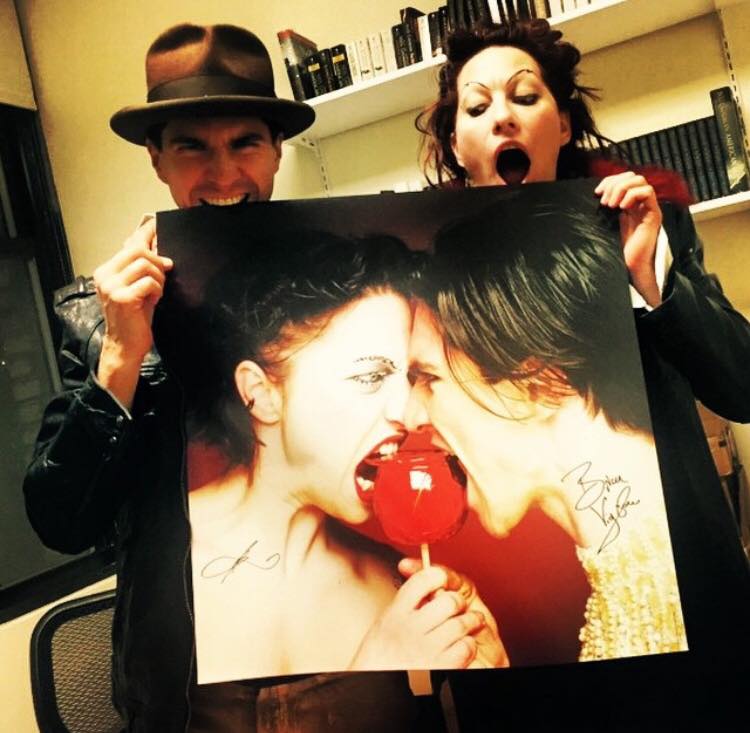 presenting "the virginia monologues" + dresden dolls live show for record store day this saturday!
updated (4/15/15): SURPRISE !!!!!!!!! yes. yes. and yes. The Dresden Dolls are going to be reuniting THIS SATURDAY, to play a FREE SHOW at Rough Trade Records in BROOKLYN to celebrate Record Store Day !!!! 6 pm. we will be playing a short set and signing for as long as it takes to make all y'all happy. rough trade will have a few hundred copies of "The Virginia Monologues" vinyl and hopefully a lot of other dolls and AFP music – buy liberally!
other guests at the store include the Buzzcocks (!!) and Kim Gordon (!!!!!!!!) who's going to be promoting her book – EXPECT ABSOLUTE FUCKING MAYHEM. arrive early – this shit is going to be packed. the dolls haven't played together in years, we've certainly never played wig a pregnant member, and this is historic & special.
details on the store here:
http://www.roughtrade.com/events/2015/4/1223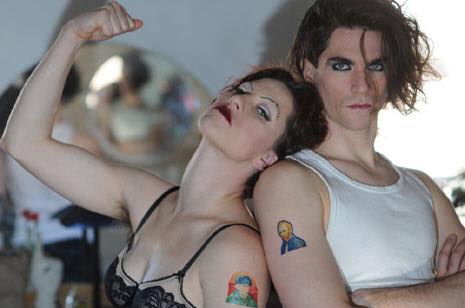 photo by Kyle Cassidy

rough trade nyc, the location of said absolute fucking mayhem
---
LOOK AT THIS THING OF ABSOLUTE BEAUTY!!! the long-awaited "Virginia Monologues" delicious three-color-LP set is almost here: ALL of The Dresden Dolls second and third albums, "yes, virginia" and "no, virginia" collided into one giant package. for the triple vinyl set, suggested retail price is:
US = $44.98
UK = £34.00
EU = €43.00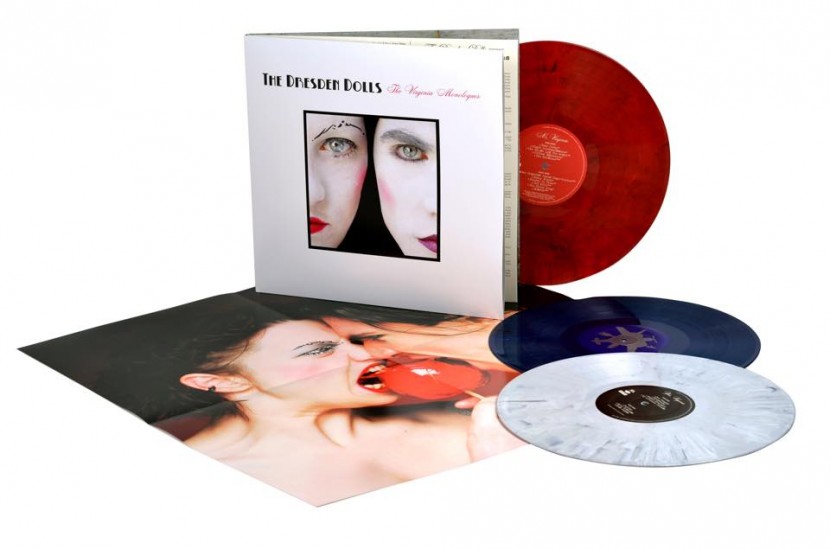 yes: Record Store Day is yet again upon us!! this Saturday, april 18th, indie record stores all over America will open their doors to the faithful and the curious, luring you into their stores with the promise of products that you CANNOT GET ONLINE. correct, I support this. I fucking love the Internet but I also love little record stores, I was raised in them – I spent so much of my time as a teenager in dank record stores poring through crates to find rare Current 93, Nick Cave and Cure bootlegs… I cannot imagine a world without record stores. it'd be like a world without bookstores or libraries. it'd be like a world without coffee shops. it'd be like a sad world where we all just sit in isolation and order shit off amazon, never interacting with another human.
this is the fourth year I've participated in Record Store Day: the first time found me making paintings of Neutral Milk Hotel album covers in the Harvard Square newbury comics, the next one see the 7″ Release of nirvana's "Polly" by me & the grand theft orchestra, and last year was the glorious release of The Dresden Dolls debut album on vinyl for the first time ever.
Mr Brian Viglione, my musical soul brother and the fabulous drummer of The Dresden Dolls, and I were really excited to put this project together, along with Amanda from rhino records, who's a huge fan and could have chosen any other band to spend her time re-releasing.
we chose the artwork together (the cover artwork is from one of our first real photoshoots EVER with boston photographer Kelly Davidson), we worked very hard on the design and packaging and I even crowd-sourced the project title on facebook if you were around that magical day a few months ago.
I hope you are inspired enough by this effort to plan your Saturday around getting your physical self to an indie record store near you and communing with your fellow music lovers.
just as it's important to keep music alive by actually going to shows, it means a fuck to these little record stores if you take the time to go into their stores and browse their aisles, talk with them about releases, and keep the human ecosystem of recorded music rolling so that amazon does not completely swallow the planet. do it today and remember how much you love the smell of a nice new vinyl.
ALSO… if you happen to be in the New York area on record store day… you might get a special surprise. just sayin'.
ALL PARTICIPATING STORES are on the website … if you've never been to your local indie record store, THIS IS A WONDERFUL WAY TO BUST YOUR CHERRY. seek and ye shall find: http://recordstoreday.com
and one more thing…if you don't own a vinyl record player but have been thinking about it…I highly recommend it. it's a really nice ritual to pop on a record, free of software and programs, put the needle to the groove, and listen to music while you cook/clean/work/pat a cat.
crosley is a nice bunch of hipsters selling cheap, pretty, ready-to-go record players that you can set up anywhere in your house: https://www.crosleyradio.com/Turntables