a new song, the thing about things.
April 8th, 2013 7:39PM: We had a lot of people requesting a download for the song, and…why not?
You can now download it for free+donation if you'd like at Bandcamp.

---
i wrote this 3 days ago, at bard college.
it came to me in the morning, while i was still in bed, and i was lucky, neil had left, i woke up alone with the rattle.
i went downstairs to the kitchen of the house we were renting in red hook and wrote down the lyrics.
i instagram'ed a picture.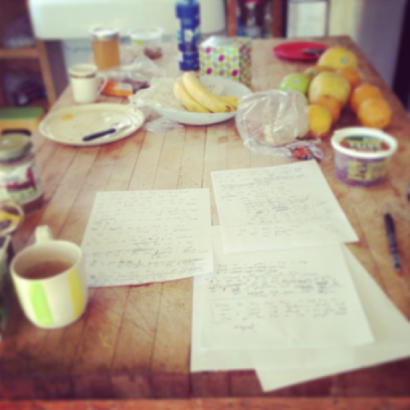 i got coffee at murray's, then drove to bard and went to the little room with the piano and wrote the chords (but i pretty much already knew what they would be).
i played it the next night at my show in northampton, and again the night after at me and neil's show at bard itself, a few feet from where i wrote it.
i can still write songs. that makes me happy.
i used to worry about saving songs when i wrote them.
like saving money. or something.
i thought it was important to not share things and hold them and hoard them and wait until maybe it was the right time to record them in a studio and put them on a record and hope that the record would make money and and and and and and
as of today, honestly
fuck it.
i wrote a new song three days ago.
then i played it and i let people record in the audience, come what may.
one of those people was a teacher named Andrew Geha and he put it up on tumblr this morning.
i texted sean, and sean reached out to him and asked if we could use it, and he said yes. (because pretty much everyone who would attend/record my shows is inherently awesome like that.) sean did a little bit of quick EQ'ing and cleanup, and voilà.
i don't want to wait anymore, and put it in a pile, and tell anyone to take it down and not share.
i just want you to have it, so here.
listen, enjoy, and maybe someday i'll put it on a record but maybe the ultimate message is records are fucking done forever.
i wrote a song and the reason i wrote it is i want people to hear and like my music and now that i can just let you hear it, i want to.
the end.
if you like it….donate to the blog (there's a place at the bottom of this).
here are the lyrics.
the title is weird, neil, right after i played it, suggested i call it "the thing about things".
that had been my first idea…but i had also been thinking about calling it "the ring".
for now, neil wins.
………………..
THE THING ABOUT THINGS
i've loaned a lot of things to a lot of friends
like dresses and records and books
and some of the time i never see them again
and in a weird way i think that it works
because the thing about things is they start turning evil
when you start to forget what they're for
and so if you're not sure what you did with my sweater
i'll just try to love you a little bit more
i had a ring it belonged to my grandfather
he was a mason
and gay
and he was distant and bitter for all of my childhood
and we never had much to say
he wasn't the type to give tokens of affection
and so i stole ring when he died
and twenty years later when i lost it at a bar
i thought
that's fine
I DIDN'T WANT HIM IN MY LIFE
the thing about things is that they can start meaning things
nobody actually said
and if he couldn't make something mean something for me
i had to make up what it meant
i can carry everything i need in one collapsing suitcase
i can carry everyone i love in one phone application
built to optimize the facetime with the ties i'm bent on making
actually i want to be alone
to mourn the loss
of what this cost
i collected you but now you are all lost
i think it's a poem and i think it keeps going
i've borrowed and lost lots of things
3 nights ago in the bar where i lost it a bartender gave me the ring
and i lie in bed
with my phone in my hand
thinking
what can i fix with this app
and i call my grandfather
and he doesn't answer
and i have to make peace with that fact
because the thing about things
is that they can start meaning things nobody actually said
and if you're not allowed to love people alive
then you learn how to love people dead
because the thing about things is that they can start meaning things nobody actually said
and if you're not allowed
to love people alive
then you learn how to love people dead
……………………….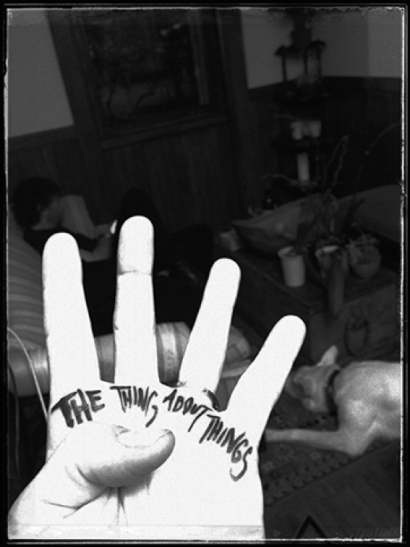 xxx
afp
p.s. my summer and fall of shows – some solo and some with the band – start this coming weekend in CT (a free show at my old school). if you haven't checked out the tour dates yet, have a look in my my last blog. hope to see you out there.