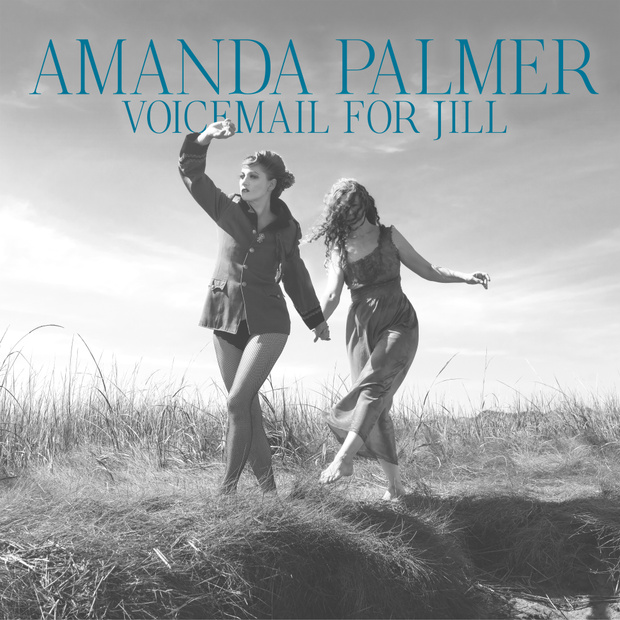 a song about abortion called "voicemail for jill". {official thing}
(public post, for sharing if you wish)
hello my beautiful patrons….
quick note: UK/europe…tickets for the fall 2019 THERE WILL BE NO INTERMISSION tour will be available to patrons in a matter of hours. you'll have three full days of the pre-sale that are exclusive to patrons. i'll be doing another post, wait for it. (you are not going to want to miss this show. believe me.)
and now
hey.
hi.
i have a new song off THERE WILL BE NO INTERMISSION for you.
i'll just be really blunt.
this is a song about abortion.
in a way, i spent my whole adult life trying to write it.
i spent 5 solid hours on the phone yesterday talking with journalists from all over the world, and a vast majority of the interview time-bandwidth was taken up by this song. it made me happy, that the journalists weren't afraid to focus on it.
but here's something i wasn't expecting:
journalists were telling me about their own abortion stories.
i was like:
holy shit.
here we go.
………….
i am incredibly proud of this record and artbook…you know i am. you've heard 90% of these songs in demo form. this song i have saved until now. after this, there's one more you haven't heard ("death thing"). i warn you…the supply of tissues you will need is vast.
i talk about "voicemail for jill", and trying to write it, in the artbook, and i'll talk about it when i tour, and i talked about it with the press yesterday, here's the thing:
abortion is a really, really hard thing to write about.
the hardest.
impossible.
how do you get it right?
how?
i found myself saying: i have been trying to write this song since i was 17….my white whale of songwriting. how, how…how do you write about something as complex and complicated and touchy as abortion without bring too….sentimental? too preachy? too heavy-handed, too political?
and my most difficult question:
who speaks? who's the voice? who SINGS?
it wasn't until i went to dublin, and found myself in the company of roisin ingle and the other irish women who had fought with blood, sweat and tears for their human rights….that it all clicked.
of course….i knew who needs to speak.
of course.
after trying to write this song for 23 goddamn years, off and on, i sat down and wrote it in less than a few hours.
i posted a blog to the patreon to help me write…you may remember it.
https://www.patreon.com/posts/and-one-very-20316797
i asked:
"if you have ever had an abortion, or have ever had a loved one, a friend or a girlfriend, or an ex-girlfriend, or a sister, or a cousin, or a daughter, or wife who had an abortion….or you could ever imagine such a thing….
…and you could arm that loved one with with one short message (let's say under about 12 words…no long letter, no paragraphs, DISTILL!) to take into the experience, what would those words be?
maybe thought experiment: if you could leave them on a voice message, or write them on a piece of magical paper that would accompany them into that experience…what would those words be? "
543 of you answered.
the answers were like a tsunami of compassion.
and like the ride and drowning in the sound….i took it all into the song.
you are all in there.
this song, like so many other songs on this record…isn't just me.
it's us.
it's now.
it's this.
………
a note on the production:
this song was record in one take, in the THERE WILL BE NO INTERMISSION recording studio in LA with john congelton.
it's solo piano, and then we added those tiny touches you hear…that was max henry from the montreal band suuns on synthesizer.
the fact that two men helped me birth this song makes the whole thing more powerful. they held the space so beautifully and so respectfully.
magical man-music doulas.
…………..
in closing…
if someone held a gun to my head and said: you only get to pick one survivor from this album….choose….i would choose this one.
this song is quiet. it's not a good one to listen to on your phone speaker on a train.
LISTEN WITH HEADPHONES if you can.
here we go.
stream the song here on bandcamp:
https://amandapalmer.bandcamp.com/track/voicemail-for-jill
or on any digital music service:
https://APalmer.lnk.to/VFJWE
$3+ download tier patrons standby, your downloads are coming in just a moment.
(i'll send the "demo" version i did – the day after i wrote the song – to the $5+ folks…gimme a second).
…………..
share it however you want. i hope you do.
it's a sort of scary thing to share…but it's powerful.
please say what you need to say to send this song out into the world in the right way.
you know what i mean.
the landing page is also a good way to share.
i've replaced "drowning in the sound" with "voicemail for jill" over there:
https://nointermission.amandapalmer.net
…………………..
a note:
i changed the artwork from the original choice….
the bright bright brightness of it was just…..BOTHERING me.
this was the original artwork you all agreed was the better of two choices….(that post is here: https://www.patreon.com/posts/which-cover-for-24292419- this post was originally sent to $5+ patrons to vote, but i've now unlocked it for all patrons to view)
and now it's this: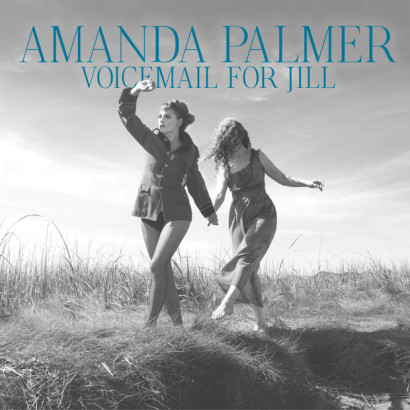 i hope you don't mind.
it seemed….i dunno, more appropriate. i got cold feet (hee).
………….
it's already gone to the internet (iTunes, spotify) in the color version, which i think is fine. it'll pop on those tiny screens.
and….
if you REALLY disagree with me…now that you've heard the song….say something. i can use whatever i want wherever i want, and i'm not going to post this to social media for a few hours.
i can do whatever i want.
that is why i love this fucking patreon.
………
the photo is by kahn & selesnick…and the friend is regina harris.
………
last but not least
i want to let this song sit and resonate for a few days.
then i am going to ask some things.
but not right now.
here's a hug.
….i love you.
xxx
AFP
——THE NEVER-ENDING AS ALWAYS———
1. if you're a patron, please click through to comment on this post. at the very least, if you've read it, indicate that by using the heart symbol.
2. see All the Things i've made so far on patreon: http://amandapalmer.net/patreon-things
3. join the official AFP-patron facebook group: https://www.facebook.com/groups/afpland
4. new to my music and TOTALLY OVERWHELMED? TAKE A WALK THROUGH AMANDALANDA….we made a basic list of my greatest hits n stuff on this lovely page: http://amandalanda.amandapalmer.net/
5. general AFP/patreon-related questions? ask away, someone will answer: patronhelp@amandapalmer.net