EVELYN EVELYN IS OUT! (+ NEW TOUR DATES including US & CANADA!!)
HAPPY HAPPY
EVELYN EVELYN
RECORD RECORD
RELEASE RELEASE, COMRADES!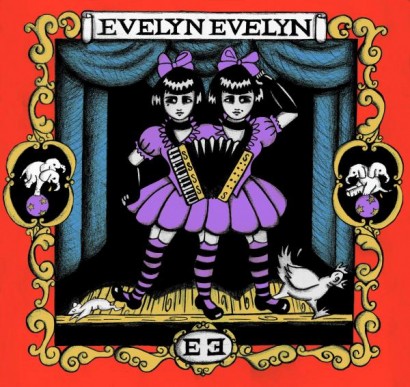 Evelyn Evelyn by Evelyn Evelyn
'tis true, it's OUT as of YESTERDAY! and thank you all so much, everyone, for the overwhelming positive feedback about it, too.
we're so, so, happy you love it.
jason is showing up here in boston in a few days to get ready for our tour.
dates are below. we're working really, really hard (we have a full week of real stage rehearsals next week) to make this tour VERY special.here's (left to right) sxip, jason, and me (with the twins in the background) working on ideas for the show: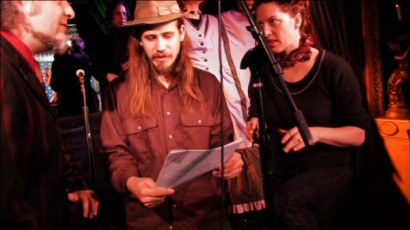 we don't want you to miss it…..come.
the reviews and the press are just starting to heat up, here's some choice quotes:
"Jason Webley might be pushing Palmer to her greatest musical success yet." – MXDWN
"This is the 21st century musical that David Lynch has waited his entire life to discover." – Modern Tonic
"Evelyn Evelyn uses its high-concept nature not just to tell a cracking tale, but to get to deeper truths in a fresh way." – All Music Guide
"What does an art-punk extrovert do after launching a cabaret-goth duo and crafting a solo album based on Twin Peaks' doomed prom queen? If she's Amanda Palmer, she joins the sonic circus as half of a freak show musical act, the latest charming project for the musically gifted singer/songwriter." – Wired
"…Palmer's newest project may be her grandest and weirdest yet." – Pitchfork
"…their affinity for Joy Division and sirens like the Andrews Sisters is evident in their music, resulting in brooding numbers." – Magnet Magazine
"…something like the accompaniment to a Coney Island freak show circa 1862 meets Barnum & Bailey, with contemporary references to debit cards and "dickheads" sprinkled throughout." – Entertainment Weekly
what some of you amazing people are saying. (also…lots of internationals from all over the globe have been tweeting in for the past few days with awesome photos of their newly-arrives pacakges…twitter them in!):
"AHHHHMAZZZIINGG!" – Chelsea Connor
"i am entranced." – 4crooky (on MySpace)
"truly fucking BRILLIANT!" – monkeyboyeddie68 (on MySpace)
"this album is amazing. It's literature and music all wrapped together in a narrative that is horrific and engrossing, but strangely lighthearted and hopeful in places." – Zabet Stewart
"I received my vinyl copy today and it's even way more gorgeous and amazing than I was anticipating" – Brandon Cirillo
"been listening to the album non-stop, LOVE IT!" - Tristian Triana
"Got mine last week. Pre-ordering was probably the best idea in the world." – Angharad Hamlin
if you haven't gotten your copy yet, there's about another week or so that we'll be taking orders for the awesome bundles (including a pre-order-only shirt, totebag, hand-painted ukulele, playing cards, and more)…the stuff is gorgeous. choose your bundle HERE.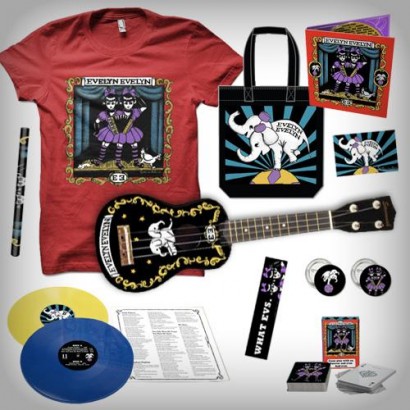 also: if you're outside of north america and want to save on shipping or just want the CD or vinyl (with none of the fancy extra-stuff), you can get your copy direct from jasonwebley.com
you can also get it digitally all sorts of places, too:

…where YOU can chose the type of file from MP3 to FLAC to OGG and more, and jason and i see the most money from the sales.
you can get it for as low as $6.66 there, and download it from ANYWHERE IN THE WORLD! the evelyn evelyn page is HERE.

…yes, yes, it's there, too…click one of these links to be magically transported to the EE album in your respective country: USA, UK, australia, new zealand, germany, canada, mexico, france, belgium, italy, japan, and probably some other places i'm missing…(if you find it in your country, be sure to tell sean so he can add it to the site!)

…y'know amazon. better quality than itunes (but no options like bandcamp). they sell books. they also sell mp3's. yay amazon. yay EE on amazon.
if all this internet business kinda scares you, you can also walk to a record store (OMG) and buy the damn thing on CD. it's available all over the place, specifically at most Borders, Best Buy, Newbury Comics (east coast!), Hot Topic, Amoeba (west coast!), Sonic Boom (northwest!), Bullmoose (ya dude!). If you walk into any of these places and they don't have it, ask them what the fuck is up!!! it really does make a difference. tell them you'd love to buy it and tell them you'll be BACK, with your "FAMILY". look menacing.
once you get your fix of the album in some way shape or form, hopefully you'll want to come SEE THE TOUR! 
for those of yu slow on the uptake…it's going to be ME and JASON and SXIP motherfuckin' SHIREY, and of course a full theatrically set by evelyn evelyn! some of these shows are close to selling out so GET YOUR TICKETS, mofos. btw, the cambridge, MA shows (at the OBERON aka ART aka where the dolls' did the onion cellar) are going to be special "preview" shows and we're going to do some q&a goodness after. many people are planning to bring snacks. bring snacks and share, please.
the world's most incredible quadruple bill EVAR:
AMANDA PALMER, JASON WEBLEY, SXIP SHIREY & THE EVELYN SISTERS:
LIVE & UNSTOPPABLE!!!!
USA:
April 12 – OBERON in Cambridge, Mass (SECRET WARM-UP SHOW + Q&A)
April 13 – OBERON in Cambridge, Mass (SECRET WARM-UP SHOW + Q&A)
EUROPE:
April 17 – Oran Mor in Glasgow, Scotland
April 19 – The Academy in Dublin, Ireland
April 22 – Koko in Camden (London), UK
April 23 – Bush Hall in London, UK
April 24 – Bush Hall in London, UK
April 25 – Bush Hall in London, UK
April 27 – L'Europeen in Paris, France
April 28 – Melkweg in Amsterdam, Holland
April 29 – Kampnagel in Hamburg, Germany
May 1 – Babylon in Berlin, Germany
May 3 – Gloria in Cologne, Germany
May 4 – Arenbergschouwburg in Antwerp, Belgium
USA:
May 17 – Commodore Ballroom in Vancouver, BC (on sale 4/1) 
May 19 – Showbox at the Market in Seattle, WA
May 20 – Crystal Ballroom in Portland, OR (TICKETS TBA – stay tuned!)
May 22 – Great American Music Hall in San Francisco, CA (on sale 4/4)
May 23 – Great American Music Hall in San Francisco, CA (on sale 4/4)
May 25 – Largo at the Coronet in Los Angeles, CA (TICKETS TBA – stay tuned!)
May 26 – Largo at the Coronet in Los Angeles, CA (TICKETS TBA – stay tuned!)
May 27 – Largo at the Coronet in Los Angeles, CA (TICKETS TBA – stay tuned!)
June 1 – Cedar Cultural Center in Minneapolis, MN (on sale 4/2)
June 2 – Park West in Chicago, IL (on sale 4/3)
June 4 – The Great Hall in Toronto, ON  (TICKETS TBA – stay tuned!)
June 5 – Théâtre Corona in Montreal, QC (TICKETS TBA – stay tuned!)
June 8 – Lucille Lortel Theatre in New York, NY *
June 9 – Lucille Lortel Theatre in New York, NY *
June 10 – Lucille Lortel Theatre in New York, NY *
June 11 – Lucille Lortel Theatre in New York, NY *
June 12 – Lucille Lortel Theatre in New York, NY *
June 13 – Lucille Lortel Theatre in New York, NY *
June 17 – 9:30 Club in Washington, DC (on sale NOW)
June 18 – Theatre of Living Arts in Philadelphia, PA (TICKETS TBA – stay tuned!)
*Soho Rep. presents Evelyn Evelyn, By Special Arrangement with the Lucille Lortel Theatre Foundation (TICKETS FOR ALL NYC SHOWS TBA – stay tuned!)
PLEASE visit the tour page for additional information (ticket links/times/ages) and to RSVP to the shows you're going to/planning on going to. there are RSVP links up for ALL of the shows (even the ones not on sale yet) so let your friends know your plans by hittin' those up!!
a few random oddities, while i'm thinking of 'em:
* jason's working on an amazing evelyn evelyn-y music video for y'all. i've seen it. it's amazing. and it's coming SUPER SOON. until that's ready, here's another treat to tide you over…jimmy from mindless self indulgence & his lovely wife chantal (of morningwood) sent us this video when they did backup vocals for "my space"…maybe it'll give you a little bit of a glimpse into what it was like getting all our friends involved on the song…
* for those of you who were seeing "sold out" on the store this past weekend: the ukuleles are back in stock for a limited time (get yours HERE). the lovely kayla oberlin is taking over from blake for the final batch to make sure y'all get them promptly. RAH RAH RAH, here's what she's about to attack:

* and last but certainly not least: the art is starting to roll in! here are a few beautiful pieces we loved (more HERE while we work on the fan art gallery at the site)….click them to enlarge.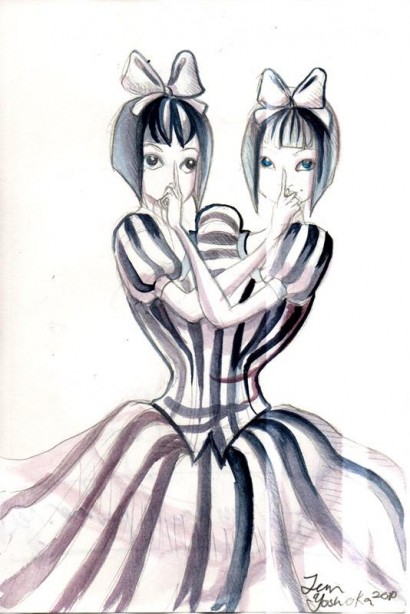 By Jem Yoshioka (jemshed.com / @jemshed on Twitter)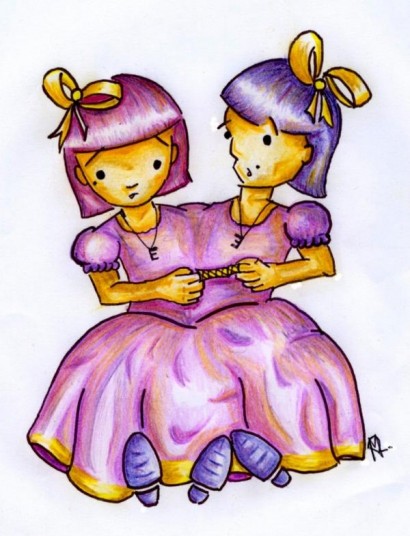 By Mark Readhead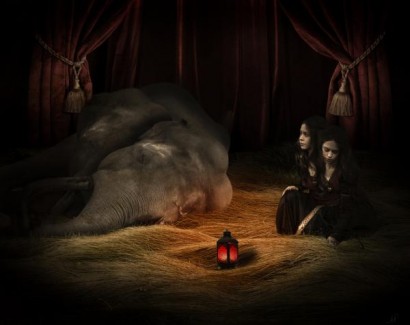 By Ari Guerrero (@ariarioxenfree on Twitter)


By Agnes (flickr.com/photos/apfff / @apfff on Twitter)
love
amanda, jason, team chaos, and evelyn and evelyn