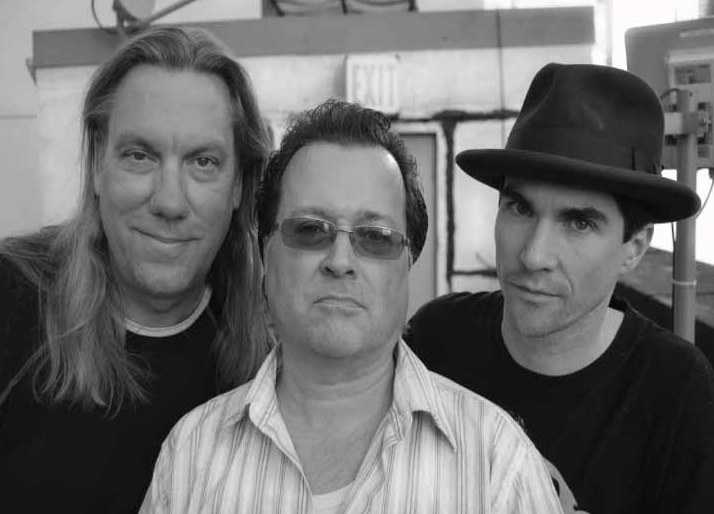 brian viglione joins the violent femmes
i couldn't be more proud of my friend, mr. brian viglione…he's scored a new gig as the official new drummer of the violent femmes.
THE VIOLENT FEMMES.
we were both raised by their music, and it's so awesome and fucking fitting that a band like the femmes, who were such a huge influence on the dresden dolls, would fill their drum-throne with The Vig Himself.
we played a festival with the femmes a long time ago in milwaukee, in around 2005 or 2006, and the whole band was very kind to us.
then we got to know brian ritchie, the femmes' bassist, a little better through the MONA festival in tasmania (where he lives now).
if you missed it two years ago…something brilliant happened….(you can read the whole blog about it here)…the dresden dolls were scheduled to play at MONA and brian ritchie called me up a few days before, telling me that death grips had to cancel their slot due to some weird legal/visa issues. he asked if the dresden dolls wanted to play a second set. "sounds weird", i said, "but how about we cover the entire violent femmes first album with you? we know it COLD." and that's what we did. with the addition of mick harvey (bad seeds) and john parrish (PJ harvey) on guitars, brian ritchie (the original femmes bassist), brian on drums, and me on vocals, we did just that. one rehearsal. and we killed it.
here's the whole group of us post-show: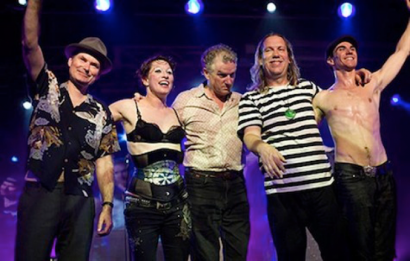 AND….footage from the ENTIRE concert is, awesomely, here on youtube….
you can hear for yourself how fucking much mister brian viglione nailed this show.
he knew every last fill and every brushstroke of every song with that magical musical-memory genius brain of his.
for those who've seen the dresden dolls live, you know brian is a special drummer. he doesn't just PLAY the drums, he SPEAKS through them, he LIVES through them.
this is a fucking match made in heaven. if you want to congratulate him yourself….his facebook is HERE and he's active on it.
and as for the dresden dolls, we will never die. i've said it time and time again, we will keep playing when and where it makes sense.
we love each other and love playing together and it's like a rich dessert, needs to be the right dose at the right time.
maybe an epic femmes/dolls mega-double bill is in order, somewhere…..THE DRESDEN FEMMES? THE VIOLENT DOLLS. i'm in.
anyway.
HAIL VIGLIONE.
so proud.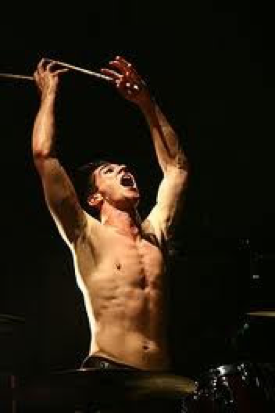 MUSIC FOR ALL.
love, love, love.
AFP