WANTED: HORN-Y AND STRING-Y VOLUNTEERS FOR THE GRAND THEFT ORCHESTRA TOUR!!!!
we said we'd do it, and we're DOING IT! the GRAND THIEVING IS UNDERWAY.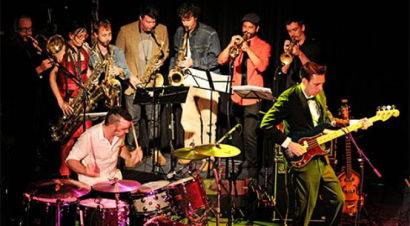 we're looking for professional-ish horns and strings for EVERY CITY to hop up on stage with us for a couple of tunes.
we need a COUPLE of horns (trumpet! bari! sax! trombone! all need apply!!!) to join in the blasting with Ronald Reagan, our sax duo who'll be joining the Grand Theft Orchestra every night.
and we need enough strings to make up QUARTET (pre-made quartets WELCOME) to join us for a couple tunes….and to act at the string quartet for jherek bischoff's beautiful music (basically, you get to BE the opening ACT!).
the deal:
you'd need to show up for a quickie rehearsal (the parts are pretty simple) in the afternoon, then come back around for the show!
we will feed you beer, hug/high-five you up and down (pick your poison), give you merch, and thank you mightily for adding to the big noise we are planning to make.
CHAD is going to be in charge of sorting the horns, JHEREK is going to be in charge of gathering the strings, and
they'll also be CONDUCTING you on stage.
you need to know how to ACTUALLY, REALLY PLAY YOUR INSTRUMENT! lessons in fifth grade do not count, so please include in your email some proof of that (a link to you playing on a real stage would be great, or a resume will
do. just don't LIE…you'll be embarrassed if you show up for rehearsal and everyone's looking at you wondering why you can't actually play the trombone.)
we've had a blast putting people together this past summer….COME JOIN THE FUCKING ORCHESTRA.
it's almost as good as the circus.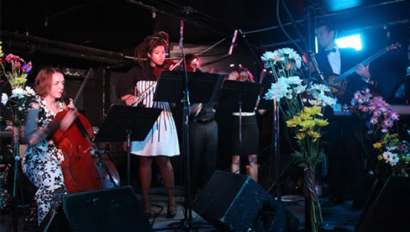 interested? when you email us, please put the show date, city, and instrument in the subject line of the email i.e. "Trumpet – New York, NY – Sept 11th" or "Violin – Philadelphia, PA – Sept 10th"…it'll make sorting go much easier for us.
interested HORNS, SEND AN EMAIL TO: horns@thegrandtheftorchestra.com
and
interested STRINGS/QUARTETS, SEND AN EMAIL TO: strings@thegrandtheftorchestra.com
you'll get a yes/no reply as soon as we lock down the choices for that town (or we'll let you know that it's already locked). here's where/when we'll be playing that we need people:
PHILADELPHIA, PA (THEATRE OF LIVING ARTS)
MON. SEPTEMBER 10
NEW YORK, NY (WEBSTER HALL)
TUE. SEPTEMBER 11
WASHINGTON, DC (9:30 CLUB)
WED. SEPTEMBER 12
CARRBORO, NC (CAT'S CRADLE)
FRI. SEPTEMBER 14
ATLANTA, GA (VARIETY PLAYHOUSE)
SAT. SEPTEMBER 15
NEW ORLEANS, LA (TIPITINA'S UPTOWN)
MON. SEPTEMBER 17
HOUSTON, TX (FITZGERALD'S – UPSTAIRS)
TUE. SEPTEMBER 18
AUSTIN, TX (STUBB'S – OUTSIDE)
WED. SEPTEMBER 19
DENVER, CO (GOTHIC THEATRE)
FRI. SEPTEMBER 21
PHOENIX, AZ (CRESCENT BALLROOM)
SAT. SEPTEMBER 22
SAN DIEGO, CA (HOUSE OF BLUES)
MON. SEPTEMBER 24
LOS ANGELES, CA (THE MUSIC BOX / THE FONDA THEATRE)
TUE. SEPTEMBER 25
SAN FRANCISCO, CA (THE FILLMORE)
WED. SEPTEMBER 26
PORTLAND, OR (WONDER BALLROOM)
FRI. SEPTEMBER 28
VANCOUVER, BC (COMMODORE BALLROOM)
SAT. SEPTEMBER 29
SEATTLE, WA (NEPTUNE BALLROOM)
SUN. SEPTEMBER 30
MINNEAPOLIS, MN (FIRST AVENUE)
WED. OCTOBER 3
LONDON, UK (KOKO)
TUE. OCTOBER 23
MANCHESTER, UK (CATHEDRAL)
WED. OCTOBER 24
GLASGOW, UK (ÒRAN MÓR)
THU. OCTOBER 25
AMSTERDAM, NL (MELKWEG)
SAT. OCTOBER 27
BERLIN, DE (COLUMBIA CLUB)
SUN. OCTOBER 28
PRAGUE, CZ (PALÁC AKROPOLIS)
MON. OCTOBER 29
ZURICH, CH (ABART)
TUE. OCTOBER 30
ANTWERP, BE (TRIX CLUB)
THU. NOVEMBER 1
PARIS, FR (LA MAROQUINERIE)
FRI. NOVEMBER 2
COLOGNE, DE (LUXOR)
SAT. NOVEMBER 3
VIENNA, AT (ARENA)
MON. NOVEMBER 5
TORONTO, ON (PHOENIX THEATRE)
FRI. NOVEMBER 9
CHICAGO, IL (METRO)
SAT. NOVEMBER 10
MILWAUKEE, WI (TURNER HALL)
SUN. NOVEMBER 11
DETROIT, MI (SAINT ANDREW'S HALL)
TUE. NOVEMBER 13
BOSTON, MA (PARADISE ROCK CLUB)
THU. NOVEMBER 15
BOSTON, MA (PARADISE ROCK CLUB)
FRI. NOVEMBER 16
BOSTON, MA (PARADISE ROCK CLUB)
SAT. NOVEMBER 17
tickets for all shows can be found at my tour page.
again, if you're interested, send us an email about the show you wanna be a part of with some info/video/whatever on you and what you play……horns go here and strings go here…
LOVE
afp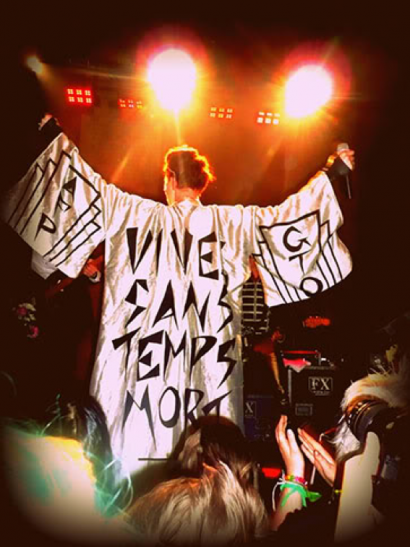 Photo 1 via flickr/Lucid Revolution
Photo 2 via flickr/Hans Wendland
Photo 3 via flickr/KaH