MAP OF TASMANIA: a short history
so, my friends, within the past 24 hours, i've tweeted and pubically (sic) released the "single" off the forthcoming "amanda palmer goes down under" record.
ja.
it's time to tell the whole story of this little song for those who havent followed it since its bizarre inception.
the story is as much a part of the song as the song is, and it bears telling…..
last year, i went to play in tasmania for the first time ever.
should i tell the long story or the short story? i'll aim for the middle.
so, last year i was in tasmania for the first time.
neil's father died. just…dropped down during a business meeting. no warning. heart thing.
neil called me.
i was in perth, australia (famously known for being the most remote city in the world…the more populated city furthest away from populated cities).
it was the end of a long, long, long grueling tour and it was really late at night, australia time.
i got the call when i was in the back of the Big White Van That Mostly Worked with steven mitchell wright, zoë keating, and the rest of the danger ensemble.
romany and adam – who we were staying with – lived 45 minutes from the venue, and we were driving through the night to our beds.
for poetic contrast, we had spent the day before on the beach near our host's house. here we were: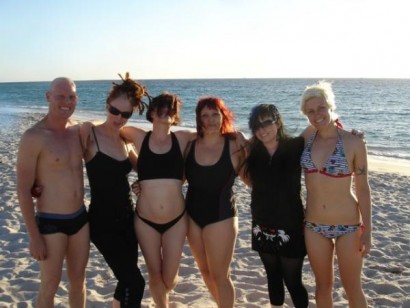 (most of us that is; steven and lyndon refused to go to the beach): mark, zoe, me, cat, katie kay, and tora.
so…late at night. Big White Van That Mostly Worked.
i get the call.
neil says, in his very british way, "this is a little strange, but my father just died."
we'd only been dating for a few months.
i knew him well enough to know and i know People When People Die well enough to know that there was no way i was going to really know how he was, because how can you.
i said: "i should be with you: where are you going? to london?" and neil said "no, don't come. you have more tour dates" and i said "there's only new zealand and tasmania left. they'll live. i'll cancel the shows and make them up next year" and he said "that makes it worse. the tasmanians never get anybody" and i said "does that make it worse or better, honestly?" and he said "i'd rather you go play tasmania than come here. it'll make more people happy."
and i thought, "if we measured our lives that way where we would be?"
but i stayed.
neil went off to funeral things, and i went to tasmania.
i'm about to do it again.
i was already as tired and crazy as you can get on a long tour on the other side of the world from your home, but having a boyfriend with a freshly dead father made me even more tired and crazy, because i missed him, worried about him, and wondered if i'd done the right thing. and thought maybe the right thing would have been to ignore neil's very-british insistences and just cancelled my tour, and gone to hold his hand while he felt whatever he was going to feel.
i'd forgotten this whole part of the story.
i'd forgotten it until i went back and watched the video clip of "map of tasmania", the day i wrote it backstage in the bar in hobart, tasmania.
and i remembered, because i was looking at the footage, and trying to place where my head was at, where i was on the tour, who i was staying with, and what the hell was going on.
that's when i realized that maybe it wasn't just the touring. it was the worrying. maybe that's love.
i had this thing i loved that he did…the way he said things. especially certain words; schedule. banana. tomato. they just sounded incredibly sexy in his british accent. i would ask for him to say them again and again and again and again.
i would say, "say tomato…"
"say it again."
and he would.
when i went to bed that night in perth, he was about to do a signing in new york for hundreds of people.
i said goodnight and went to sleep on the floor.
and i woke up five hours later in the middle of the night and i called beth, who went to visit him for me to bring him a present for me, and he was still signing.
he didn't tell any of the people that he had just found out that his father died a few hours before. they didn't know.
beth gave him my present. it was a schedule, a tomato, and a banana.
when i woke up seven hours later, he was still signing.
beth gave him the present when he was all done. beth was an amazing assistant that way. she threaded my life together when i was across the globe by doing things like running around new york to find a schedule, and banana, and a tomato.
neil tells people nowadays about our relationship and about what happened when and how. and sometimes he says that he knows i loved him when he called me on that late night, in the back of the Big White Van That Mostly Worked, when i told him i'd come to him. i think maybe i knew too, something i didn't know before.
anyway.
i wound up staying with dianna graf, an artist-type who was also a friend of neil's who had not offered me a place to stay but was more or less responsible for getting me the gig, since when she saw i was coming she promised to find SOME sort of bar or pub for me to play in (and she did).
anyway.
she told me, the day of the gig, about the term "map of tasmania".
apparently, in australia, you can hear bogans (aka jocks) shouting "SHOW US YOUR MAP OF TASMANIA" out of moving cars when they pass by tasty looking morsels of the female persuasion.
whether this debased mating call actually works is a topic of debate in some cellar that i've never tread in (simply put: doubt it), but i loved the term of phrase. i mean….
….you can see the point. uhhhhh.
anyway, i started thinking how funny it would be if i penned a ridiculous "map of tasmania" song that night, in honor of the little island i was playing on.
and in honor of….well, you know. the freedom to do whatever the fuck you want with the Hair Down There.
so here it is, in all it's glory. i'm not lying in the clip about how long it took. wait, i actually probably am lying. my guess is the song took me closer to a half hour to write….not 7 minutes.
it is NOT a lie that i wrote it 45 minutes before the show. ask jeff. he'll tell you.
there is a light that never goes out.
i asked casey to read this blog after it was all written. this part wasn't written yet.
she said, kind of, "what does neil and his dead father have to do with 'map of tasmania'?"
well, nothing, really i guess. i could make a connection if i wanted to. and maybe i want to.
there is death.
and there is joy.
but i guess that's too easy.
maybe: there is sadness, emptiness, tiredness, love, and out of it manifests the strangest things.
i think that's more like it.
here it be, in all almost-3-minutes of glory:
….my favorite part of this clip:
me: "it's a very simple song"
random girl: "just like tasmanians!"
if you'll notice, i mention at the end of the clip (at around 2:34) that it's my "secret dream" that the song will get remixed with some PHAT BEATZ.
well…after the song hit youtube a few random remixes DID crop up, both on youtube and through the usual net channels….using the shitty shitty youtube audio.
and my voice sounded like ASS that night.
months passed. i decided to make a record for australia.
and i thought that maybe there would be something to the idea of breaking all bounds of every and anything i'd done before and partner with a DJ and actually create some Phat Beatz for "map of tasmania", as an amazing joke of pure epicness. lo and behold, not long after i had that thought, i wound up in france (don't ask) going to some crazy french music awards where i found myself sitting dumbfounded watching the black eyed peas and jay-z and beyonce singing a few feet from my head, and wondering what KIND of fucking life i'd stumbled into. my random comrade for the night wound up being the DJ hal ritson, who runs the Young Punx outfit out of the UK – known mostly for his work with Dizzee Rascal and other way more credible people than myself, but i managed to convince him that it wouldn't be a bad idea to make Phat Beatz for song about Pubix Hair Freedom sung by a crazy chick with a ukulele.
and ohhhhhh….the remix possibilities.
word on the street is that peaches has already agreed to write and record a rap for it. i'm beside myself.
here it is in it's finished form, my friends……
i hope you enjoy for everything it's worth.
the image you see above was taken by kyle cassidy at the video shoot.
be excited for the video, be very excited…..
meanwhile: in case you missed
the blog yesterday
, dates for oz and new zealand have been announced! as always, more info can be found at
my site
, and people on
the mailing list
usually get the heads up before everyone else.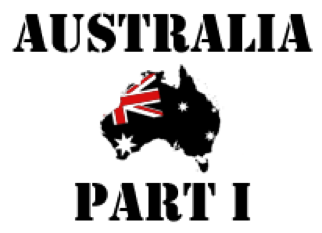 January 17 TASMANIA (MONO FOMA Festival)
FREE WORKSHOP | ALL AGES | INFO | RSVP
January 26 SYDNEY (Sydney Opera House)
w/ Neil Gaiman, Meow Meow & Lance Horne,
Mikelangelo and the Black Sea Gentlemen, and more TBA!
$32-$80 | ALL AGES | TICKETS | RSVP
February 1 CANBERRA (James O Fairfax Theatre)
$55.80 | All Ages | TICKETS | RSVP
February 4 PERTH (Fly By Night)
$53 | ALL AGES (see below) | TICKETS | RSVP
Under 18s must attend with parent/legal guardian – more info HERE.
February 10 BYRON BAY (Great Northern)
February 12 BRISBANE (The Old Museum)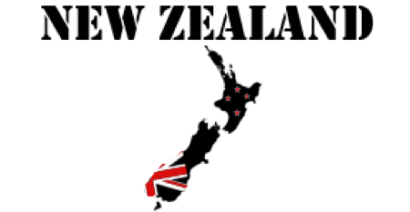 February 17 WELLINGTON (Webstock)
CLINIC – w/ Jason Webley
February 18 WELLINGTON (Webstock)
CONCERT – w/ Jason Webley
February 19 WELLINGTON (Bodega)
MORE INFO TBA | RSVP
February 22 CHRISTCHURCH (Al's Bar)
MORE INFO TBA | RSVP
February 23 AUCKLAND (Kings Arms Tavern)
MORE INFO TBA | RSVP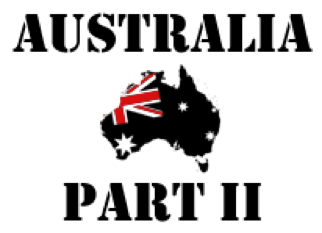 February 26 MELBOURNE (Forum Theatre)
w/ Mikelangelo & The Tin Star, The Jane Austen Argument
w/ other special guests TBA!
$57.90 | 16+ (see below) | TICKETS | RSVP
16 & 17s must be accompanied by adult throughout duration of show
March 2 ADELAIDE (Fringe Festival)
MORE INFO TBA | RSVP
March 2 ADELAIDE (Fringe Festival)
AFP SOLO (no Jason or twins)
MORE INFO TBA | RSVP
March 3 ADELAIDE (Fringe Festival)
AFP SOLO (no Jason or twins)
MORE INFO TBA | RSVP
~~~~
LOVE