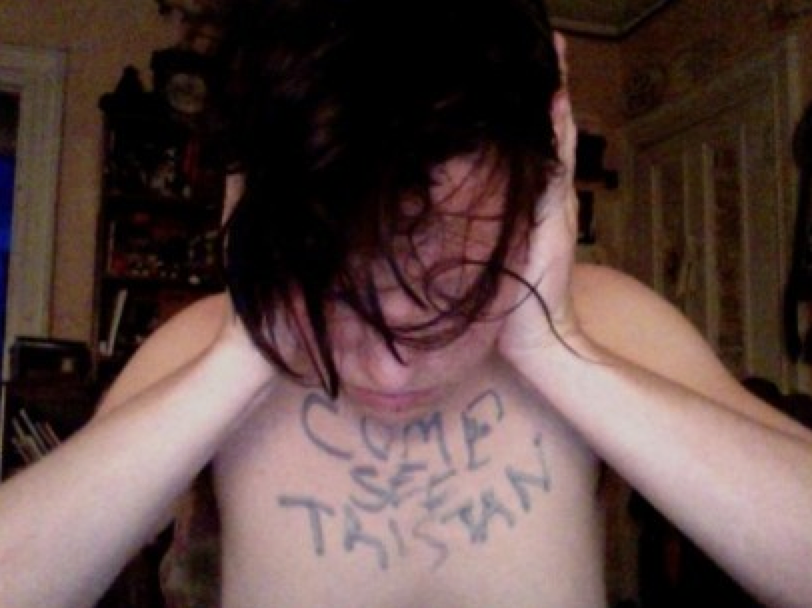 HOW CAN YOU HAVE YOUR PUDDING IF YOU DONT EAT YOUR MEAT?
hola comrades….
in this blog, i present to you ….
-brain of mush
-brainwashing clinic @ berklee
-WEBCAST/TRISTAN on 12th
-rohan's book
aaaaaaaaaaand
-yours truly as a nazi bob barker!!
ok dudes, i owe you a review of my experiences of "The Wall" (
roger waters live
) so hardcore.
i flew to san fran just to see it, then turned around and flew home. just landed in boston, last night.
i am covered in no-brain sleaze. can barely think.
head, dead. over a month of straight weird-travel. mush brain. brain of mush.
so many things to tell you. fish brain. of mush.
howEVER ….. i promise i'll get my shit together by the time i have to act like an Inspiring Adult and do a clinic at the berklee school of music…
as you already know, i'm doing a show in their big concert hall on the 12th, but to sweeten the deal, i'm going to inflict my ideas about music, the world, and why music school might be poison to your soul to a bunch of their students on wednesday (the 8th). HOORAH!
i tell you, it'll be ANARCHY!!!!!!!!!!
for serious, it's strictly for berklee students, BUT i've convinced them to allow me to let FIFTEEN CIVILIANS enter the building…..
if you can definitely 100% go and want to be one of those FIFTEEN people in from the public, click
HERE
to see what you can do… (it's EASY)
……………
and
we're releasing tristan's debut EP (that i produced in september) this week, via BANDCAMP. when it goes live, please listen, share with friends, and please donate what you can. it'll floor you. in celebration, we're playing at berklee on the 12th…if you don't have
tickets for the release
party
yet – WHY? if you're in boston,
fucking COME
.
it's my last show in town (or on the east coast for that matter) for ages and ages.
you'll miss me when i'm gone.
but actually, don't come for me. come to see tristan….he's unbelievable, and you just have to trust me. that is my last word on the subject.
o wait no i'm going to magic marker…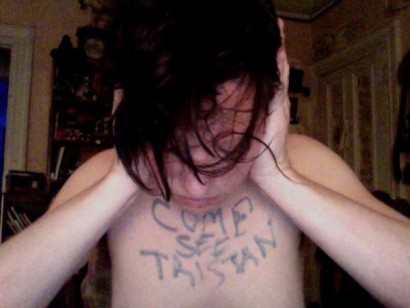 ok that's my last word on the subject. here are the deets:
An Evening With Tristan Allen & Amanda Palmer
12.12.2010 Boston, MA (Berklee Performance Center)
Show at 7:00pm
Tristan's CD release PARTAY! A benefit to fund a Berklee Five-Week Summer Performance Program scholarship.
From Amanda: "I will play for a bit, then Tristan will play, we'll do a Q&A together, and then we'll do a meet and greet in the lobby as time allows…"
and for the rest of you, YES, it's being WEBCAST!!!!!!
we'll tweet a link from
@AFPwire
when we go live.
……………
meanwhile…..i've been meaning to give you this motherlode of info about my wonderful friend rohan kriwaczek's book, "on the many deaths of amanda palmer"…..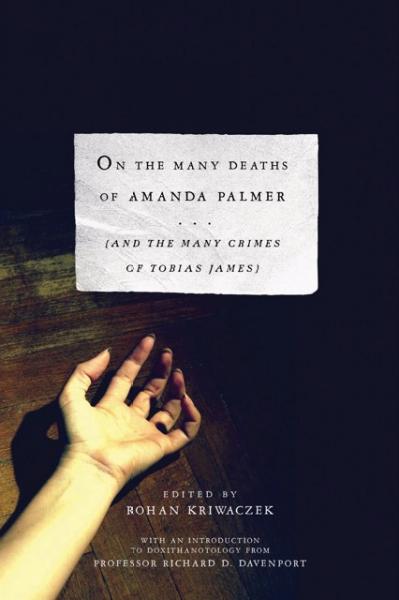 it's the quite the little book could: it's unlikely presence in the bookshops of europe is taking the literati by storm….here are some of the reviews:
"A postmodern Russian nesting doll of realities, complete with poems, charts, and censored text, this book is successful on many levels: creepy and fun when accepted at face value; tantalizing when looked at as evidence in a murder mystery; insightful in its commentary on modern celebrity and culture—in all coy, engaging, and delightfully imagined."
- Publisher's Weekly, Starred Review
"Through a fascinating series of essays, stories, fairy tales, poems, introductions and appendices Kriwaczek explores issues of authorship, celebrity, popular culture, marketing strategies and the culminating steady corruption of art in contemporary culture, all in a wildly exuberant, imaginative and entertaining manner. Another sure fire winner from the author of An Incomplete History of the Art of Funerary Violin."
- The Guild of Funerary Violinists Quarterly Newsletter
"An extended exercise in urban legend…a fascinating experiment…If you're an Amanda Palmer fan, hungry for something wonderfully strange, or just love it when shit gets meta, this book's worth puzzling over." - Boston's Weekly Dig
"Strange and clever… bizarre, gothic and fanciful… Kriwaczek does an admirable job of taking the traditional book in new directions… For every faux scientific conclusion, some of which can be quite funny, Kriwaczek still manages some inspired thinking about real issues like the slippery nature of the Internet and relationships between artists and their fans. There's no doubt Palmer fans will love the book – it's actually a tribute by Palmer to her fans disguised as a tribute by her fans to Palmer." – Boston Flagpole
"Shelve it in Music or Fiction, but expect Palmer's oddly literary fans to come looking…" – Booklist
um, kick ass, rather.
who is tobias james?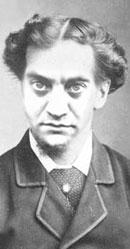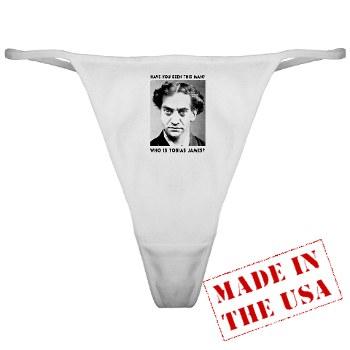 i do.
meanwhile….
LOVE,
ALPHA FOXTROT PAPA
p.s and i totally forgot to post the winner to a CAPTION THIS i did on twitter like a week ago.
the photo was from the balcony of the show in CHICAGO at the vic theater.
and good god i love this picture….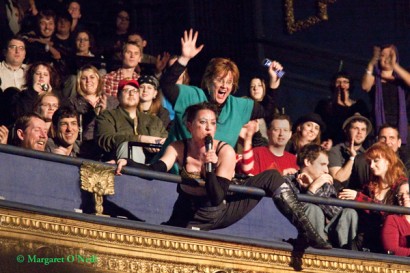 and the winning caption is…..
"Sue Ellen Smith, come on down! You're the next contestant on 'The Reich is Right!'"
(thank god for you, Mary Layton (
@Rhiamon
)
xxxx