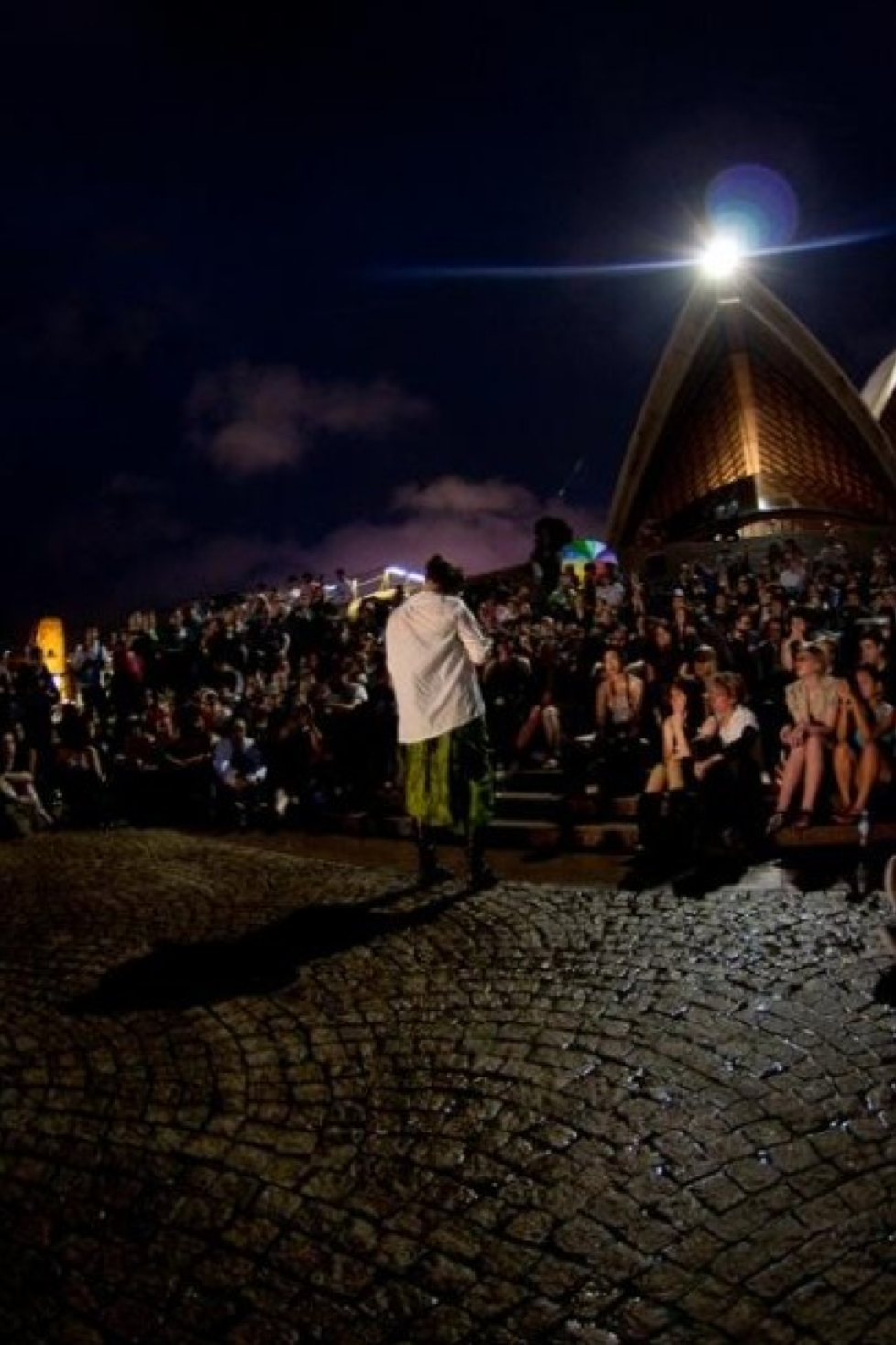 WIN TICKETS to a PRIVATE MELBOURNE GIG, THIS THURS FEB 18th!
hola comrades…!
fuck i have a lot to tell you and a lot of info coming your way, so please be patient and brace yo'selfs. there's about to be some EPIC announcements re: the evelyn evelyn record (it's about to be unleashed: prepare!)
the most important thing right now is that i've got to promote this upcoming show at the forum in melbourne (it's on feb 26th – get tickets HERE).
as i've mentioned on twitter, the bloody soundwave festival is the SAME day and nobody caught the scheduling conflict.
i was hoping for an easy sell-out. not so…we've only sold about 700 of 1500 tickets. which isn't awful. but….
in order to promote it – i'm asking YOU guys to help by flyering the hell out of this town.
to motivate you, i'm going to do a private teeny weeny show at a secret location THIS THURSDAY NIGHT for the people who do the most postering.
the venue only fits about 50 people, and we won't sell ANY tickets to this – winners only. do it! do it! come come come. here're the details:
(eye graphic designed by Annette DuCharme)
HOW TO ENTER: head on over to the Shadowbox forum and check out this thread http://bit.ly/AFPmelbST -there are details there on how to promote the show online, where to pass out flyers and links to download tools to use.
This is VERY IMPORTANT – you MUST email pictures (or links to pictures) of your work as well as screen caps to streetteam@amandapalmer.net with the subject "AFP IN MELBOURNE". everyone is encouraged to help, even if you're not in melbourne or australia – even a tweet or a facebook post to your social network can go a long way.
DEADLINE: we'll pick and notify winners via email on Feb 17th 11:59 AEDT (Melbourne time!) and give them all the show details on the secret gig. attendance is VERY limited and you cannot buy tickets, so the only way get in is to do a kick ass job. the secret show is open to all ages (if you are under 18 you must be accompanied with your parent/guardian – please specify when you email your street team report)
ROCK ROCK ROCK and real Blog About Real Life soon. too much busyness to get out of the way.
LOVE
afp
p.s. the NINJA GIG on the steps of the sydney opera house the other night was a CRAZY HUGE success – we gathered around 400 people in just under 6 hours. holy FUCK. will send more photos as they come in..it was especially awesome when we got RAINED on
THANK YOU to everyone who came and spread the word so fast. xxxxxxx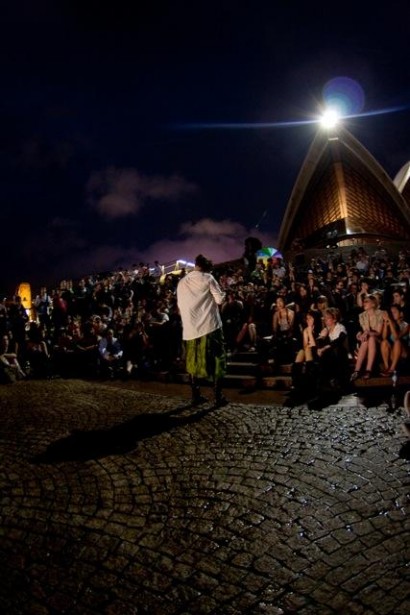 photo by Clare Hawley