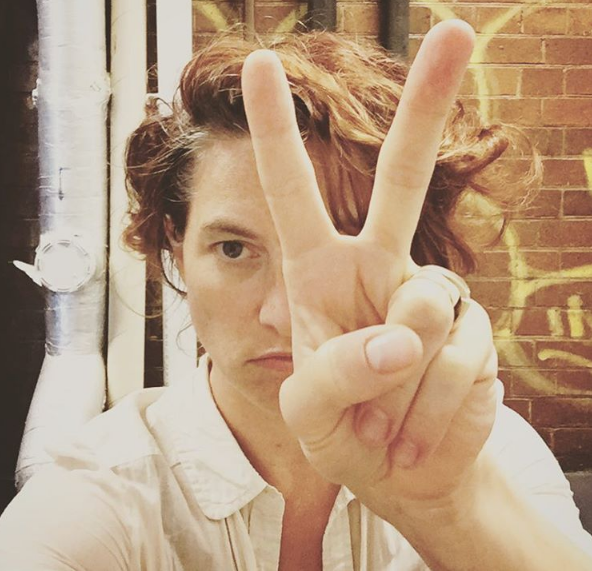 so sorry, australia. and…i'm coming to new zealand for ONE SHOW in NAPIER. (feb 19th)
this blog was originally posted to patreon. sign up here to read blogs first!
---
(public post)
hello loves.
i just wrote a public apology to the australians. you can read it here.
http://amandapalmer.tumblr.com/post/156748826456/dear-australia-i-would-like-to-apologize-on 
goddmit, world. WHAT IS GOING ON?
i'm backstage in brisbane right now, about to do the 1st of 2 shows…and i'm going to do some special goodnight mooning. it feels like we need it.
i'm going to try to hand my phone to someone to periscope tonight's gig, so stay tuned on twitter if you want to watch. if not the whole gig, at least the goodnight moon part. ughhhhhhh
and now in better news….MY DEAR KIWIS!!
oi vey. i've been trying to get a little new zealand tour together but time slipped away from me and i just couldn't quite get it together. for those of y'all in auckland and wellington, i'm sorry. but i think i'll be back before you know it.
BUT, gulp….i really wanted to nip over for the weekend and visit my friend kya and her three wonderful daughters in napier (they really want to see the baby, and i really want THEM to see the baby) and i couldn't resist squeezing a single weird gig in.
so i'm playing in NAPIER, NEW ZEALAND: SUNDAY, FEBRUARY 19th!!
and it's ART DECO WEEKEND there, the pride and joy of the village… so if you wanna road trip from auckland, bring your flapper clothes and your fancy cars.
napier has the most beautiful art deco architecture due to the fact that it was mainly destroyed in an earthquake in 1931 and the rebuilding happened to capture the deco zeitgeist …. it's gorgeous.
i wound up at art deco weekend a few years ago, while visiting kya, and it's AWESOME.
and it's a TINY venue, and it should be an incredibly sweet and special show…i hope some of you can make it.
i haven't announced this to the mailing list yet but will within the next 24 hours…so hop on getting tickets if you're around.
TICKET LINK:
AND FOR GODS SAKE IF YOU KNOW ANYONE IN NAPIER, please tell them to come to this show!! it's a weird one!!
AND IF YOU'RE A PATRON AND ABLE TO COME, COMMENT HERE~!! there's probably few enough of you coming (it's remote, yo!!!) that we can all grab a drink!!!! let's see what we got!
lots of love to you.
xxx
a
———–THE NEVER-ENDING AS ALWAYS———–
1. if you're a patron, please click through to comment on this post. at the very least, if you've read it, indicate that by using the heart symbol. i know, i know.
2. see All the Things i've made so far on patreon: http://amandapalmer.net/patreon-things/
3. join the official AFP-patron facebook group: https://www.facebook.com/groups/afpland/
4. AFP-patreon-related questions? ask away, someone will answer:
patronhelp@amandapalmer.net