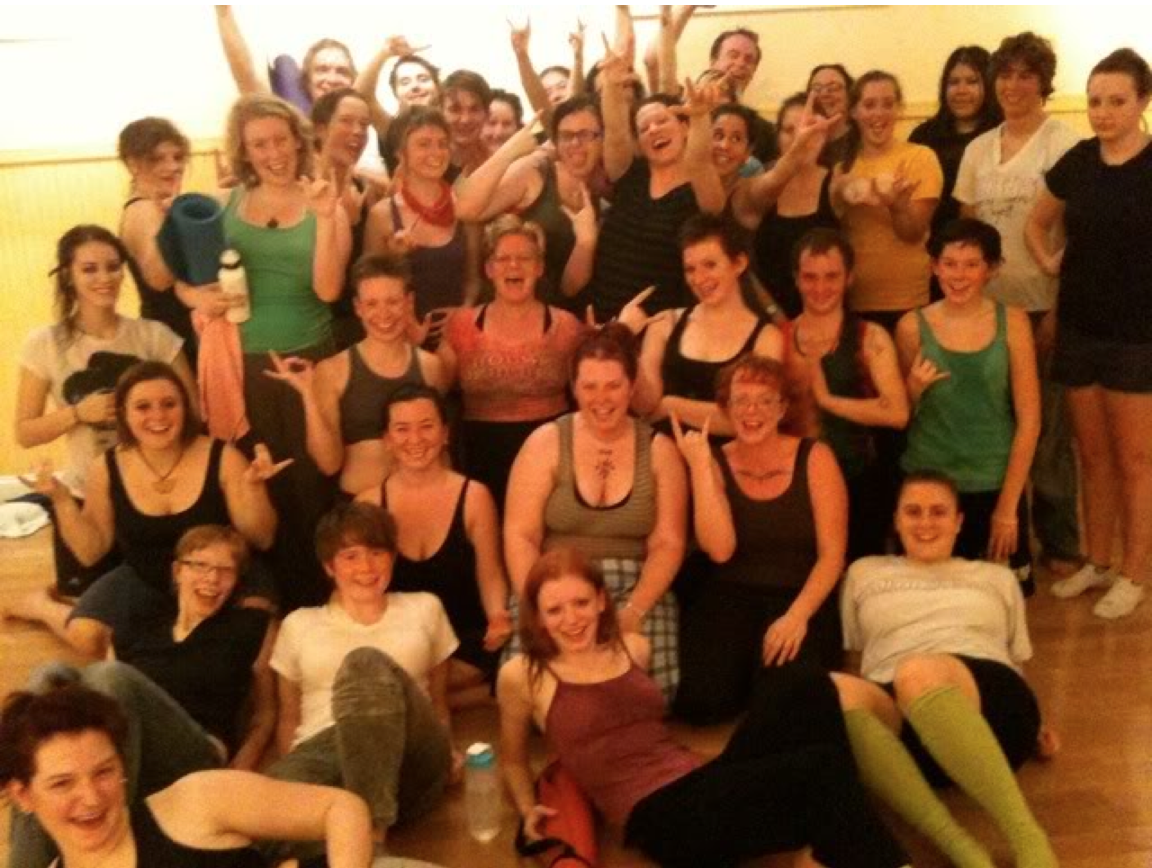 BENEFIT YOGA CLASS in SYDNEY with AMANDA & DUNCAN PEAK!!! this saturday!!
while I work on a response to the Evelyn Evelyn Drama Drama….
it turns out i have to go BACK to sydney from melbourne this weekend because of the Good News Week filming.
while i'm there, i was going to practice in my favorite yoga studio, power living.
and then i thought….i should invite everybody.
SO….
NINJA YOGA CLASS!!!!!
this will be a class that my fav teacher duncan has agreed to teach JUST FOR US.
LIMITED SPACE – SEE BELOW.
saturday, feb 20th
12:15 – 2 pm!!
at
POWER LIVING
1/135 Military Rd
Neutral Bay 2089
Sydney NSW
http://www.powerliving.com.au/
$5 at the door…all the money collected will go to THE AFRICA YOGA PROJECT…a really incredible organization that my particular yoga community has been tying with with lately.
it's been training yoga teachers in kenya and has been doing unbelievable things for the yoga community down there.
(info HERE: http://www.africayogaproject.org/)
i said it before and i'll say it again…i fucking love yoga. i do i do i do.
i want everybody in the world to know how awesome it is.
i did this same sort of invite-everybody yoga class a few months ago with another teacher i love, brandon compagnone, on the day of a show in northampton, MA…and a ton of us got sweaty before soundcheck.
it was quite AWESOME….here's a picture of us after practicing. don't we look zen? i think we do.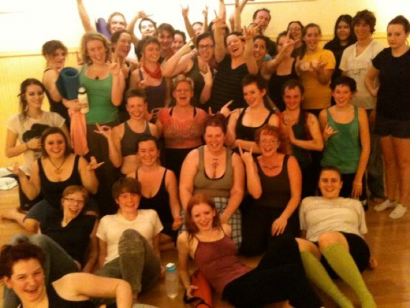 but WHERE ARE THE MEN?
ladies, bring some men this time, for christs sake.
i do yoga pretty much every day, it's a huge part of my life, and i can't say enough good things about it.
yoga isn't just a stretching routine…it's a form of meditation, a technique to meld your brain and your body back together & connect you the great awesomeness that is now.
it is awesome for creativity and artists and i could go on and on about it. now i will stop.
ANYBODY can do yoga. it is not, contrary to bizarre popular belief, for "flexible" people, "spiritual" people…it's for EVERYBODY.
i just came back from a 7-day retreat and duncan was one of the leaders…he's a REALLY fantastic teacher, he's super real, down-to-earth and i can't wait to do this with him.
………………………………………
WHAT TO DO:
the studio is limited to EIGHTY PEOPLE, so we're going to create an RSVP list to make sure we don't leave people waiting outside.
if you know you're coming, RSVP to us@amandapalmer.net with your full name. she'll confirm your place on the RSVP list.
put YOGA in the subject, please, so she can sort.
the class will cost $5 when you arrive.
if you come, important info!:
1.
BRING A YOGA MAT! a plain work-out mat is fine, too. borrow one if need be!
if you have an extra mat, BRING TO SHARE! the studio only has a few rentals.
2.
the classroom is HEATED!!!! bring clothes you can SWEAT IN and CHANGE OUT OF AFTER CLASS.
a plastic bag to carry away wet clothes is a wise idea…
3.
also bring WATER and a TOWEL.
4.
lastly…..it's very important to BE ON TIME. the class doors will CLOSE at 12:30 when we start practicing…DO NOT BE LATE!!!!
see you there!
xxx
AFP