VANCOUVER!!!! FREE, ALL-AGES ninja gig – TED EDITION.
Update 2014.03.28: There have been two followup blogs posted, recounting #NINJAvan, TED 2014, the BIL conference, and more:
• BIL & TED & ASTRONAUT & MILEY & AMANDA & ROLLER GIRLS & SNOWDEN & NSA & FUCKING EVERYBODY'S EXCELLENT ADVENTURE
• gabby giffords & her husband mark kelly, pelé-the-soccer-player, and one of the most beautiful moments of TED
---
i'm here…(literally, right now)…
THIS just happened…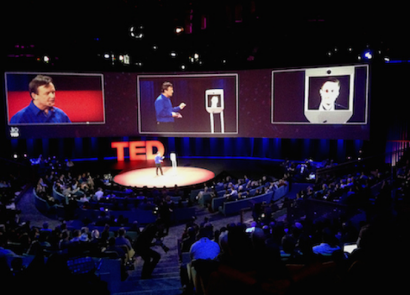 that's edward snowden speaking with chris at TED, via controlled robot.
and then we have…
-TOMORROW, WEDNESDAY MARCH 19th, 9pm-
neil, jason webley, imogen heap, and many others are in town for TED and of course…ninja must be ninja'd.
TED, if you know much about it, is super fucking organized, and there's very little realtime cross-over with the people here in TED-land and the population of Vancouver.
let us crush the fence.
i tweeted a few days ago and the historic VOGUE THEATRE had no shows booked and very VERY generously offered us the keys to their space (so to speak) – this shit is ON!!! the place fits about 1100 people – first-come first-served…they're located at 918 granville street (click here for google maps)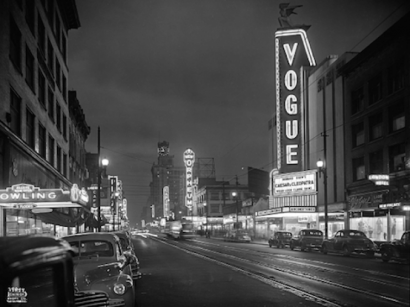 the show is 100% PAY WHAT YOU WANT but with a SUGGESTED DONATION OF $10 to $20 which'll go to the vancouver food bank (@VanFoodBank). we will pass the hat / have a collection for 'em
we will start letting people in at around 8:45/9pm and go till around midnight.
EXPECT:
MANY WEIRD SPECIAL GUESTS. my goal was to rope in a handful of scientists and other bizarro TED-speakers…as it currently stands, i have at least one geoff berner, one bora yoon, one famous harvard professor, and one astronaut who plays guitar. THERE MAY BE BRAINS.
i mean…this is going to be awesome.
DO NOT EXPECT:
ANYTHING WELL-ORGANIZED!!!!
i have NO IDEA how many people will come…200? 600? 1000? i'm trying to time this announcement so that we don't have to turn ANYONE AWAY.
we shall see.
all media(s) welcome – open photo and video policy.
that also means: if you're gonna be coming and have a smartphone, feel free to share with the world. try peekintoo (it's a new anonymous geo-based micro-video sharer), or blast out via the usual suspects (vine, twitter, instagram, facebook, etc)…use the hashtag #NINJAvan (as in "vancouver" not "down by the river"). TED is mostly using #TED2014 via @TEDTalks on twitter, and facebook.com/TED
spread the word.
& follow the twitter for guest/detail updates.
x a