Noise Pop Culture Club Presents: Amanda Palmer Talks ART
Noise Pop Culture Club is excited to present a special event, free and open to the public – Amanda Palmer Talks ART – on Saturday, July 14.
The event will be moderated by Jonathan Rudnick is set to feature "Grand Theft Art Companion" contributor and special guest Vladimir Zimakov as well as an appearance by Peter Eckersley of the Electronic Frontier Foundation.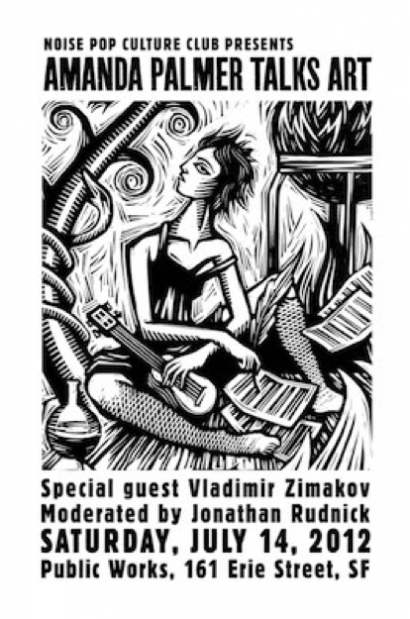 The gallery will open at 12:00 PM to the general public with free admission. The Q&A with Amanda and Vladimir starts at 2:00 PM, after which point they'll take some questions from the floor. Additionally, Vladimir will kindly & graciously be silkscreen printing 200 copies of the above image for a mini poster giveaway!
P.S. Click HERE to RSVP…be ready to get down & arty on Facebook.