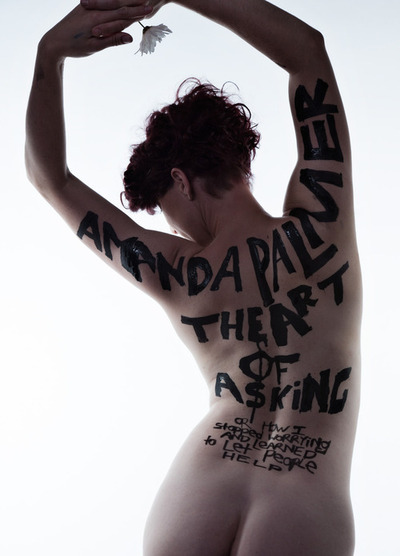 ALTERNATE BOOK COVER COUNTDOWN – #1, ZAK SMITH!!
ALTERNATE "THE ART OF ASKING" BOOK COVER COUNTDOWN!
this one, the first, is the art-body-work of zak smith (with allan amato shooting it)…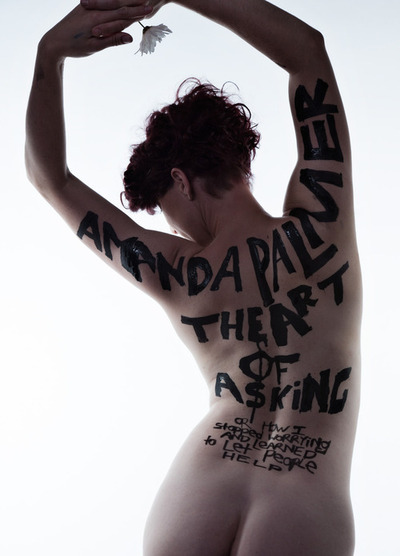 i'll be posting all the photos in their entirety, both here and on my tumblr (because almost none of them are safe enough for facebook. weird. ah well. soon come the boobs).
as you may have seen if you were watching, i did an all-night epic photoshoot with LA-based artist Alan Amato who invited a whole bunch of painters/comics artists/etc to come draw on me (there's a blog about that night here: warning contains lots of nudity!). they painted on me and erased me and painted and erased and drew and erased and allan shot a gazillion photos, figuring one of the photos would be perfect (and the one you've been seeing as the official book cover is lettered by Jason Shawn Alexander).
at the end of the day, a shit ton of photos were perfect, and so we're going to roll them out, once a day til we've shared the cream of the crop. more are coming from Roman Dirge (the creator of Lenore), David Mack (kabuki), and many many more.
but FIRST UP, ZAK'S.
zak's paintings and drawings are held in many major public and private collections worldwide. his most recent book is "We Did Porn" a collection of drawings and true stories from his time working in the adult film industry.
you can see more of his art HERE: zaxart.com
and find him on twitter: @ZakSmithSabbath
and tumblr, too: zaksmith.tumblr.com
YAY ART
YAY BOOKS
YAY EVERYTHING.
p.s. before i go, barnes & noble just announced they've scored a few copies of my final signed batch. you can get those while they last, HERE.
ALSO: TOUR STARTS SOON. come see me in boston on BOOK DROP DAY, 11/11…tickets and additional info is at amandapalmer.net/shows